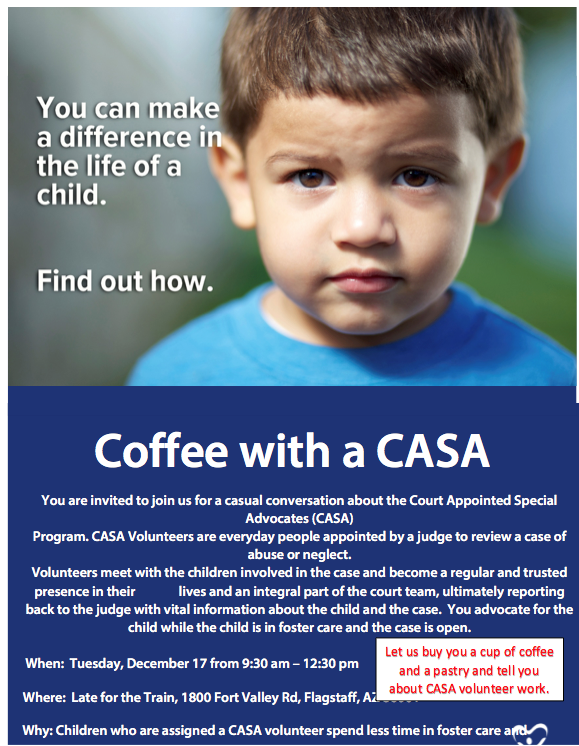 FLAGSTAFF — "Coffee with a CASA" will be held from 9:30 a.m. to 12:30 p.m. Tuesday, Dec. 17 at Late for the Train, 1800 Fort Valley Road,, Flagstaff.
You are invited to join us for a casual conversation about the Court Appointed Special Advocate (CASA) Program. CASA Volunteers are everyday people appointed by a judge to review a case of abuse or neglect.
Volunteers meet with the children involved in the case and become a regular and trusted presence in their lives and an integral part of the court team, ultimatelesy reporting back to the judge with vital information about the child and the case. You advocate for the child while the child is in foster care and the case is open.
Why: Children who are assigned a CASA volunteer spend less time in foster care and