June 2023
Outdoor Skills Clinic: Fire and Shelter Building
Do you want to learn outdoor skills, but don't know where to start?
Maybe you learned outdoor skills in the past, but it's been a while since you used them. Come join us for our outdoor skills clinics. These mini clinics are taught by an outdoor instructor who has spent countless nights under the stars in the backcountry leading and guiding others. Come with an open mind and plenty of questions.
The Fire and Shelter Building Clinic will teach you multiple ways to safely build and extinguish campfires. The clinic will also teach you a variety of ways to build outdoor shelters using different materials. The instructor will focus on teaching intentional camp set-up and let you know why we recommend doing things a certain way.
Note: Fire restrictions may impact this clinic. If fire restrictions are in effect the fire building portion of the mini clinic may be cancelled.
Register here!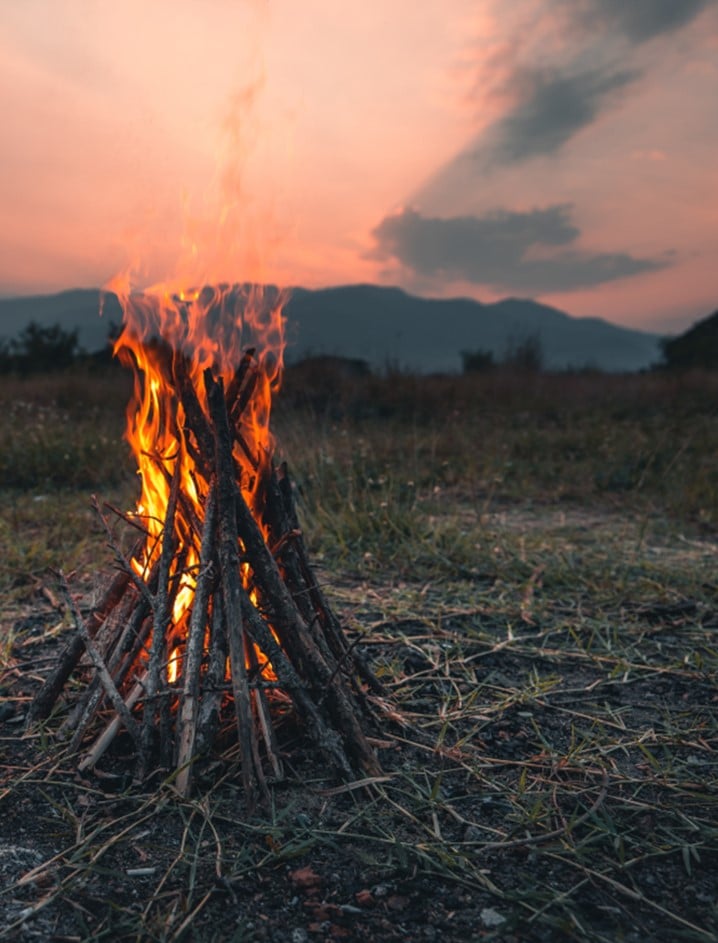 Basic Archery Clinic – Father's Day
Celebrate Father's Day by learning learn the basics of archery together! You will learn about bows and arrows, and use equipment specifically designed for the beginning archer. This introductory program emphasizes understanding the terminology and equipment, shooting safety, and developing basic archery skills. Most importantly, there will be plenty of hands-on fun! No previous archery experience necessary.
The clinic will be held at the Fort Tuthill County Park Archery Range in Flagstaff, Arizona.
This clinic is not only for fathers and youth. All are welcome to attend!!
The cost for this program is $28* for Adults (18 and older) and $17* for Youth (8 – 17 years old).
Register here!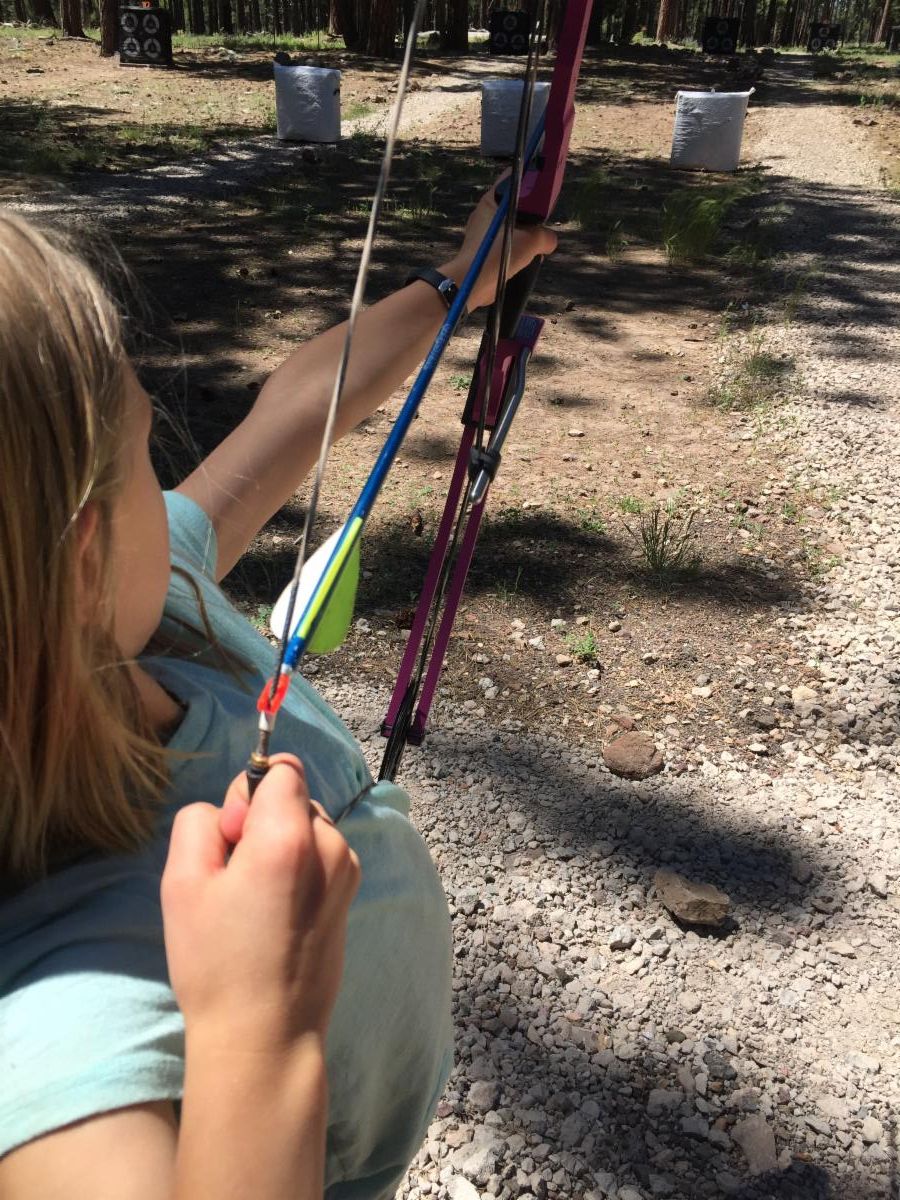 Rec on Wheels will be at Cromer School for the kickoff event for the FUSD summer food service program on Monday, June 5th from 11:30am-12:30pm.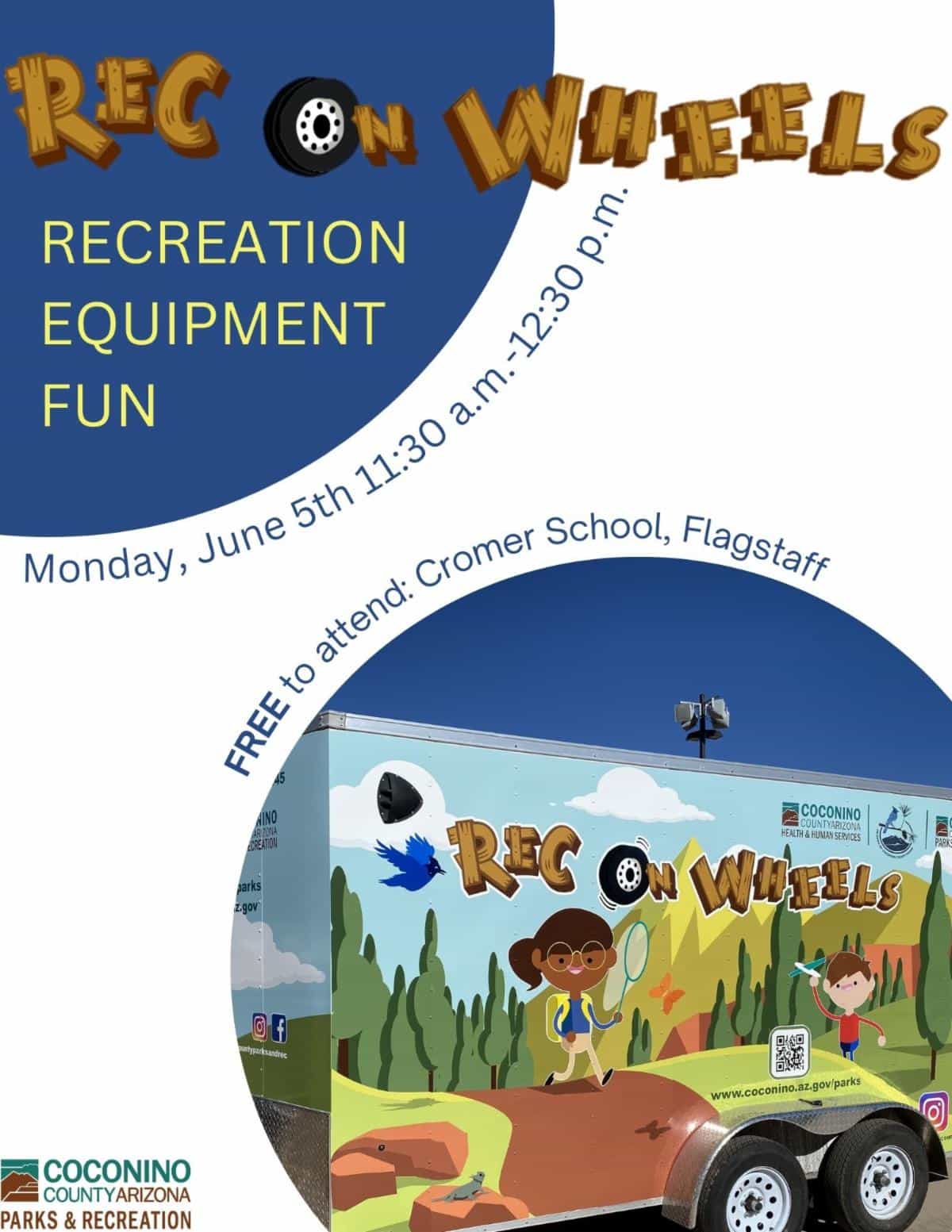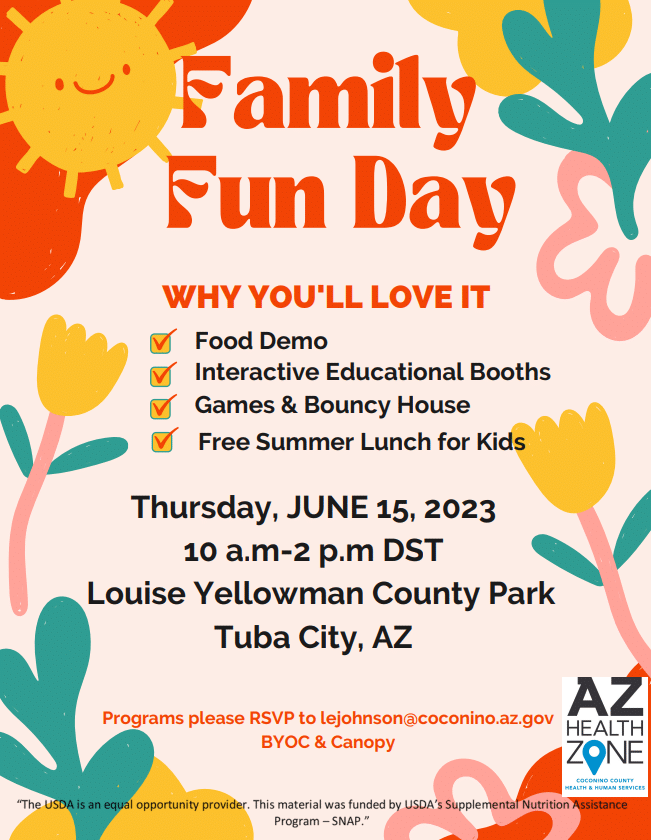 Fort Tuthill Military Museum Concert
The Flagstaff Community band will return for its third consecutive Independence weekend evening concert on Saturday July 1st at Fort Tuthill County Park. The concert will be hosted by the Fort Tuthill Military Museumand will begin at 6:30pm with gates opening at 5:30pm for early seating. Admission is free, however donations for the band and museum will be appreciated. The museum will be open from 10:00am to 4:00pm and immediately following the concert. The Museum is thrilled to feature the band again in connection with the museum's annual celebration of the founding of our nation. Bring your lawn chairs and/or blankets and join us on Saturday evening, July 1st, for an evening of great music!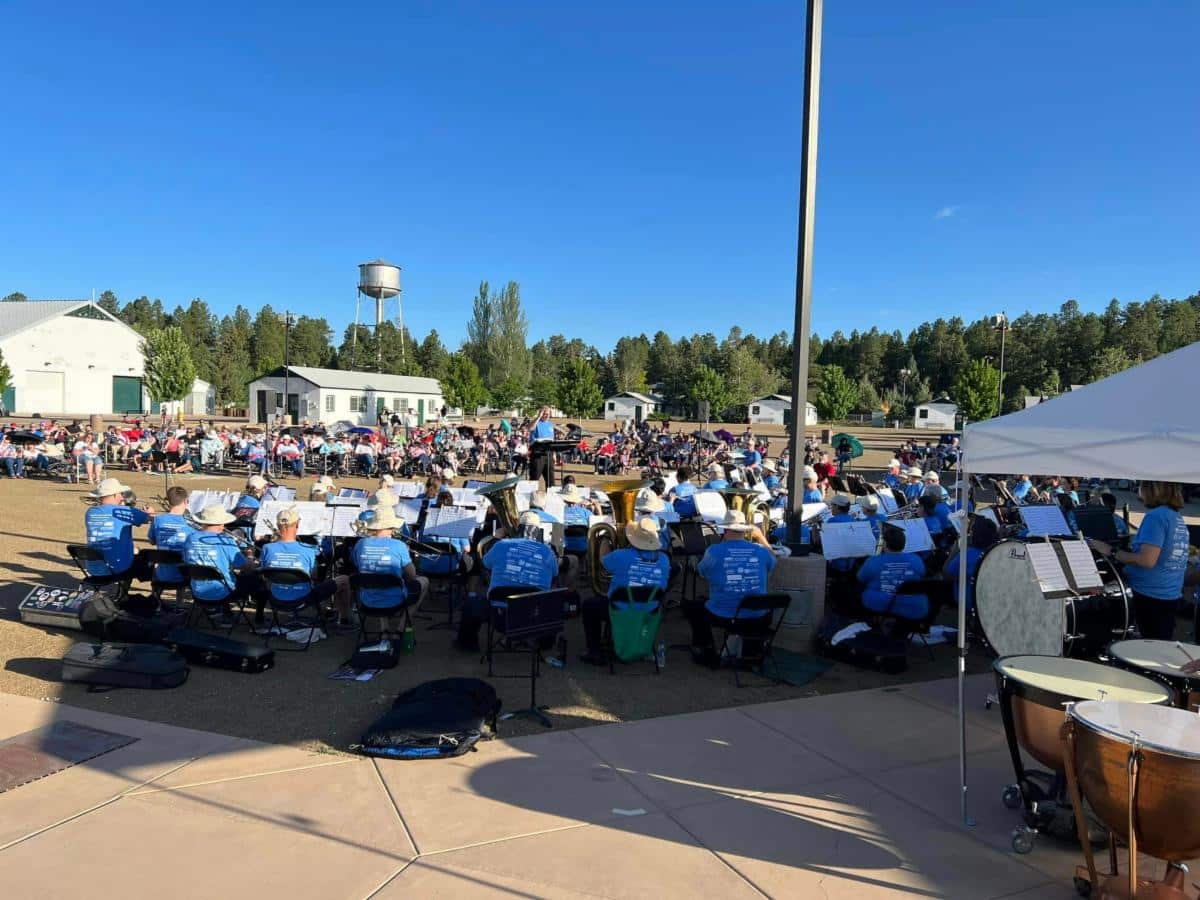 Park Improvements
Visitors to Fort Tuthill County Park may notice some improvements! The parking lots at the North end of the park have been paved and will be striped soon. Repairs have also been made to paved areas through the use of highway millings. This will make parking and driving easier when visiting the park.
The Fort Tuthill Bike Park is getting a new gate to mark the entrance.
Many thanks to the Operations and Maintenance Team for their hard work at Fort Tuthill and all the Coconino County parks and natural areas.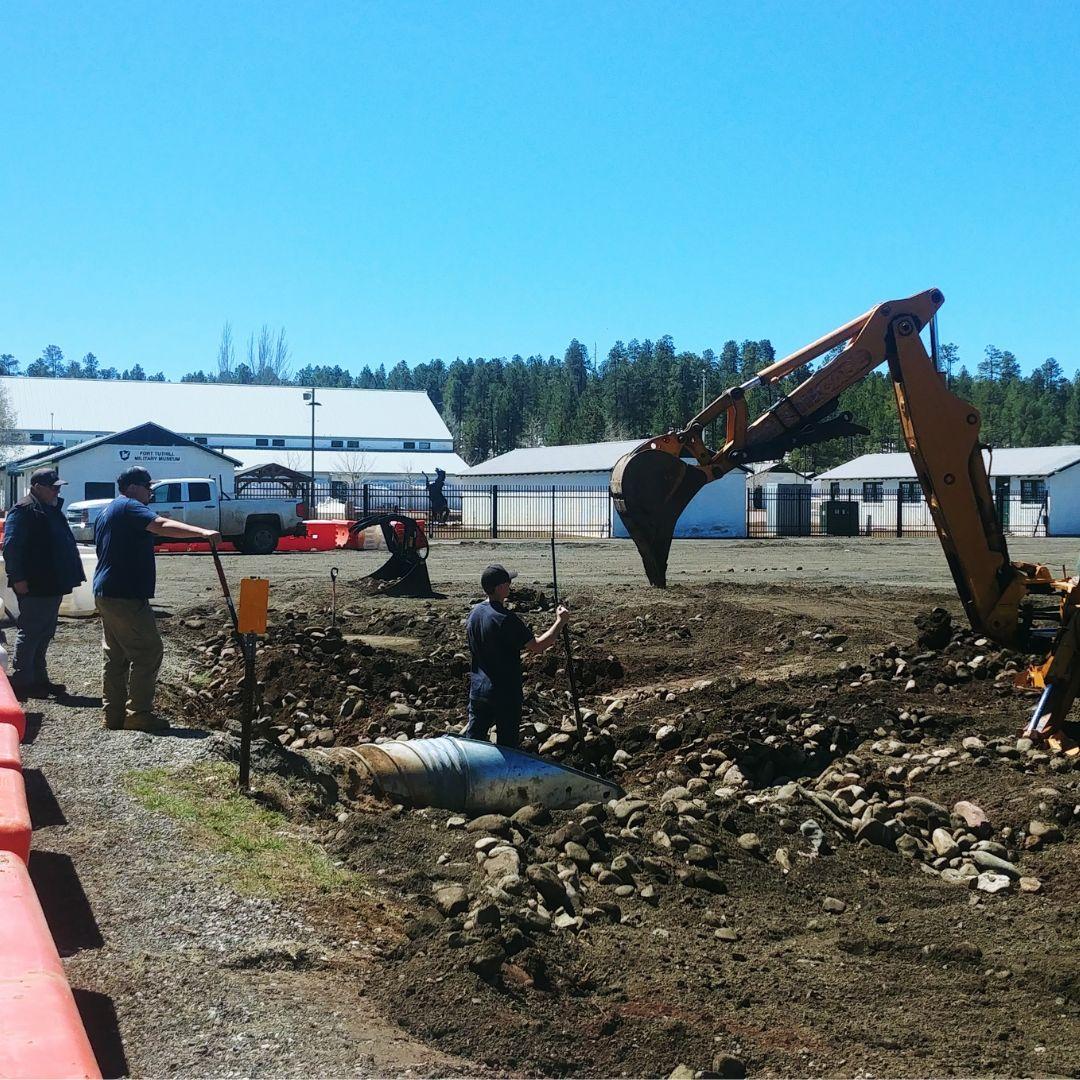 Book Corner
June weather means more people exploring Coconino County. Whether taking in the view of the Kachina Peaks from a park ramada or hiking a mountain trail, there are many ways to experience the amazing geology of the region. How well do you know the volcanic formations of Coconino County? Volcanoes of Northern Arizona by Wendell A. Duffield and Michael Collier is a great way to learn more about the peaks and other volcanic formations!
Young adult readers can learn more about local history with Code Talker: A Novel About the Navajo Marines of World War Two by Joseph Bruchac. This high-stakes historical fiction book tells the amazing true story of the Navajo Code Talkers during World War II. Readers can visit the Navajo Code Talkers Exhibit in Tuba City to learn more!
Young readers, and the young at heart, may enjoy local author, Monica Brown's book, Marisol McDonald Doesn't Match. This vibrant book celebrates culture and community. Want to read in the park? You can enjoy this book at the Storybook Path at Elizabeth "Liz" C. Archuleta County Park. The book pages are displayed on pedestals, with text in English and Spanish. A QR code provides a link to audio in English, Spanish, and Navajo. Enjoy walking the park and celebrating reading. Special thanks to The Literacy Center for the Storybook Path.
Find these and other awesome books at your local branch of the Coconino County Library!
Fair Books
Get your Fair Books and start working on your 2023 Coconino County Fair exhibit! Fair Books will be available at Fort Tuthill County Park and throughout the community.
Visit www.CoconinoCountyFair.com for details and a digital copy of the Fair Book!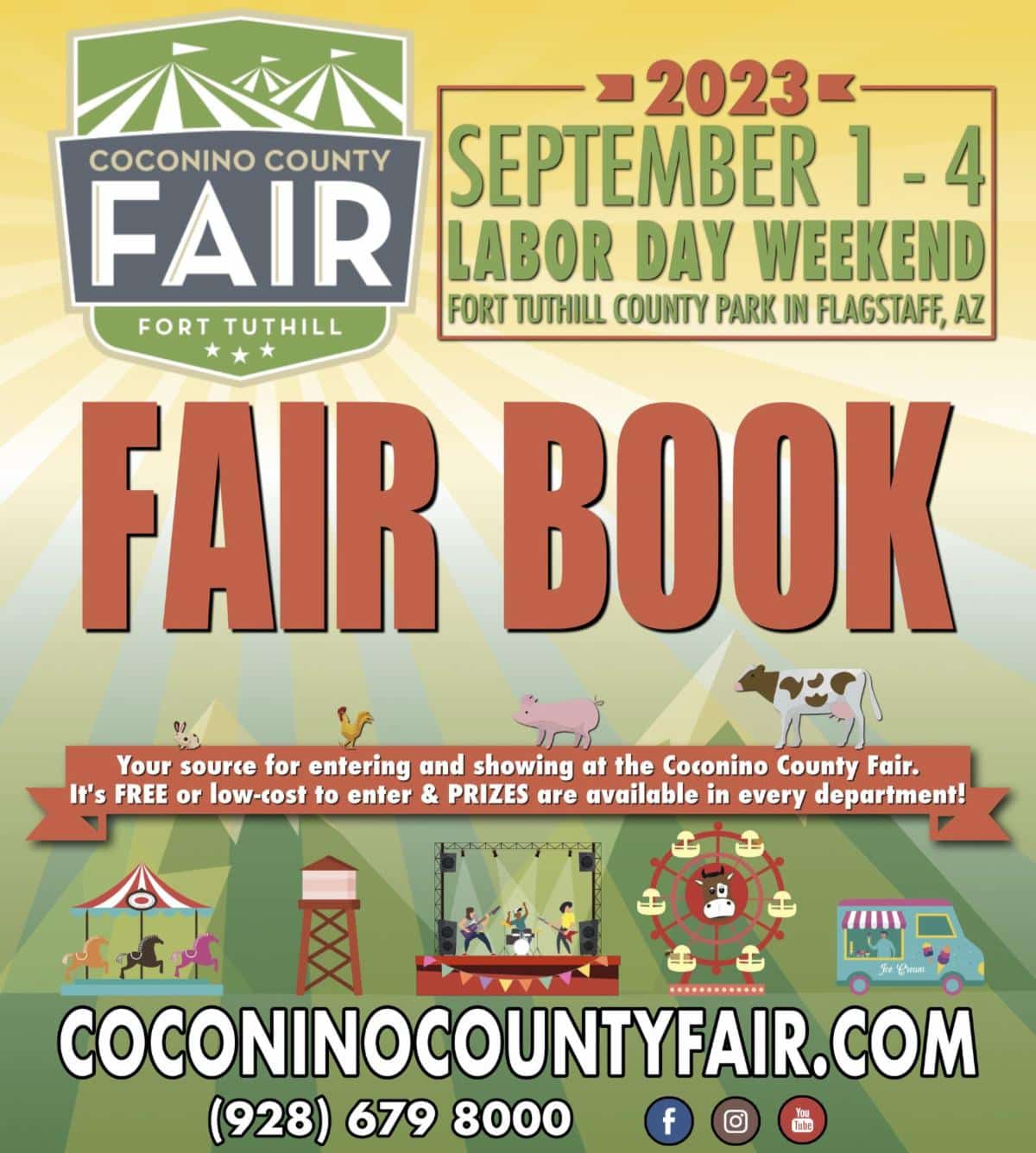 Local Events
Willow Bend Environmental Education Center in partnership with City of Flagstaff's Open Space Program, is hosting a FREE guided community tour of Picture Canyon on June 7th, 4:00-7:00 p.m. Register here!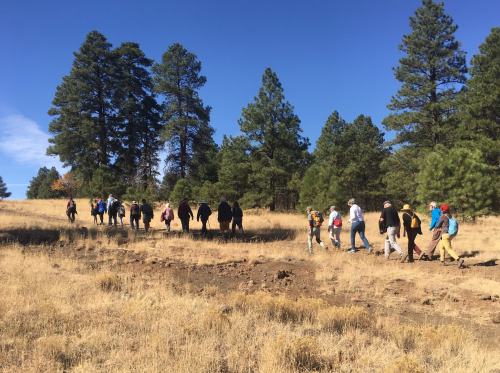 La Septima Banda and Freddy Vega Jr., with Decreto Norte will play at the Pepsi Amphitheater at Fort Tuthill on Saturday, June 17, 2023.
6:00pm – Doors
7:00pm – Decreto Norte
8:00pm – Freddy Vega Jr.
9:45pm – La Septima Banda
Get tickets and see the lineup for all shows here!

In collaboration with the Friends of Coconino County Parks and the City of Flagstaff, the June 28th Concert in the Park is at Peaks View County Park. Enjoy all the Concerts in the Park on Wednesday nights, June-July!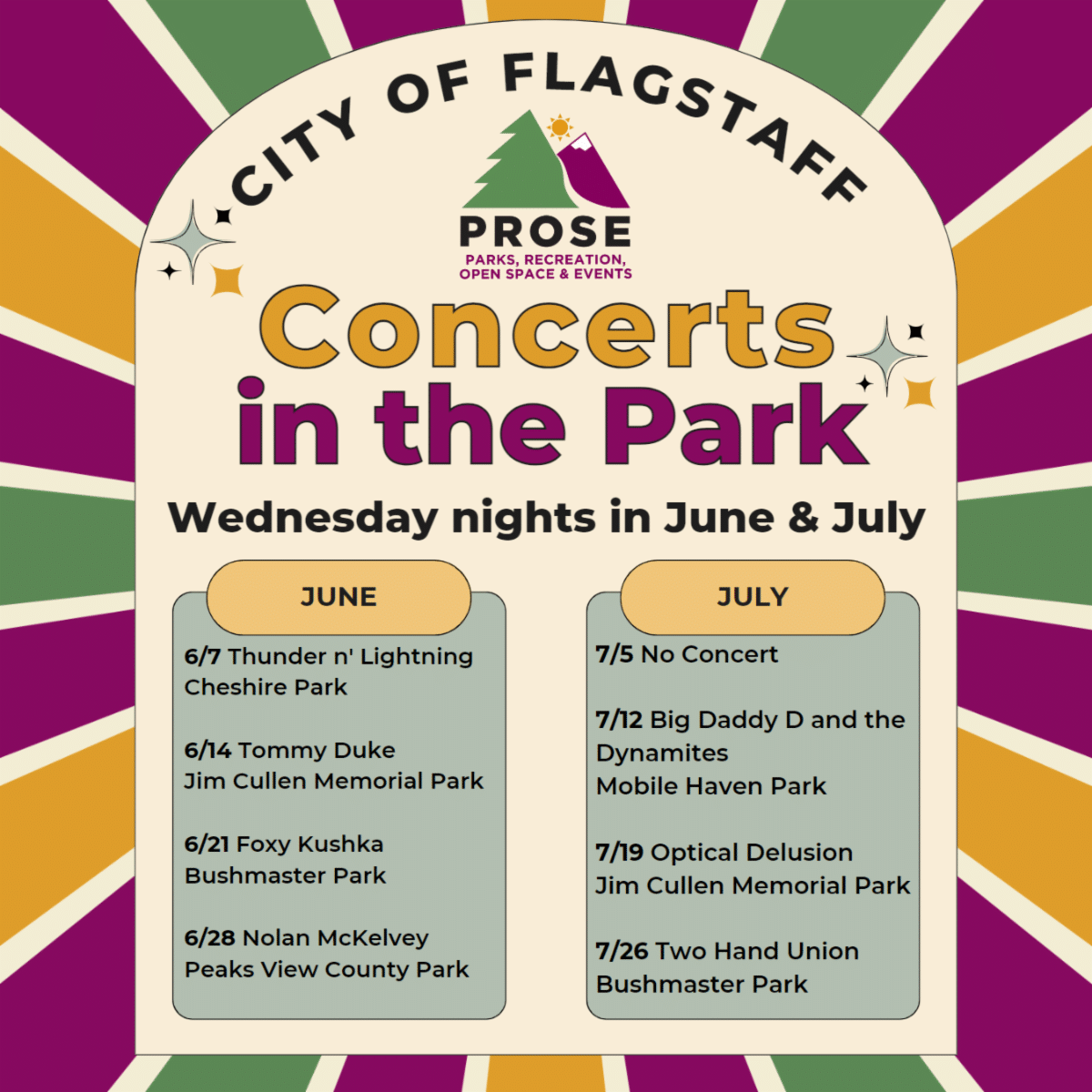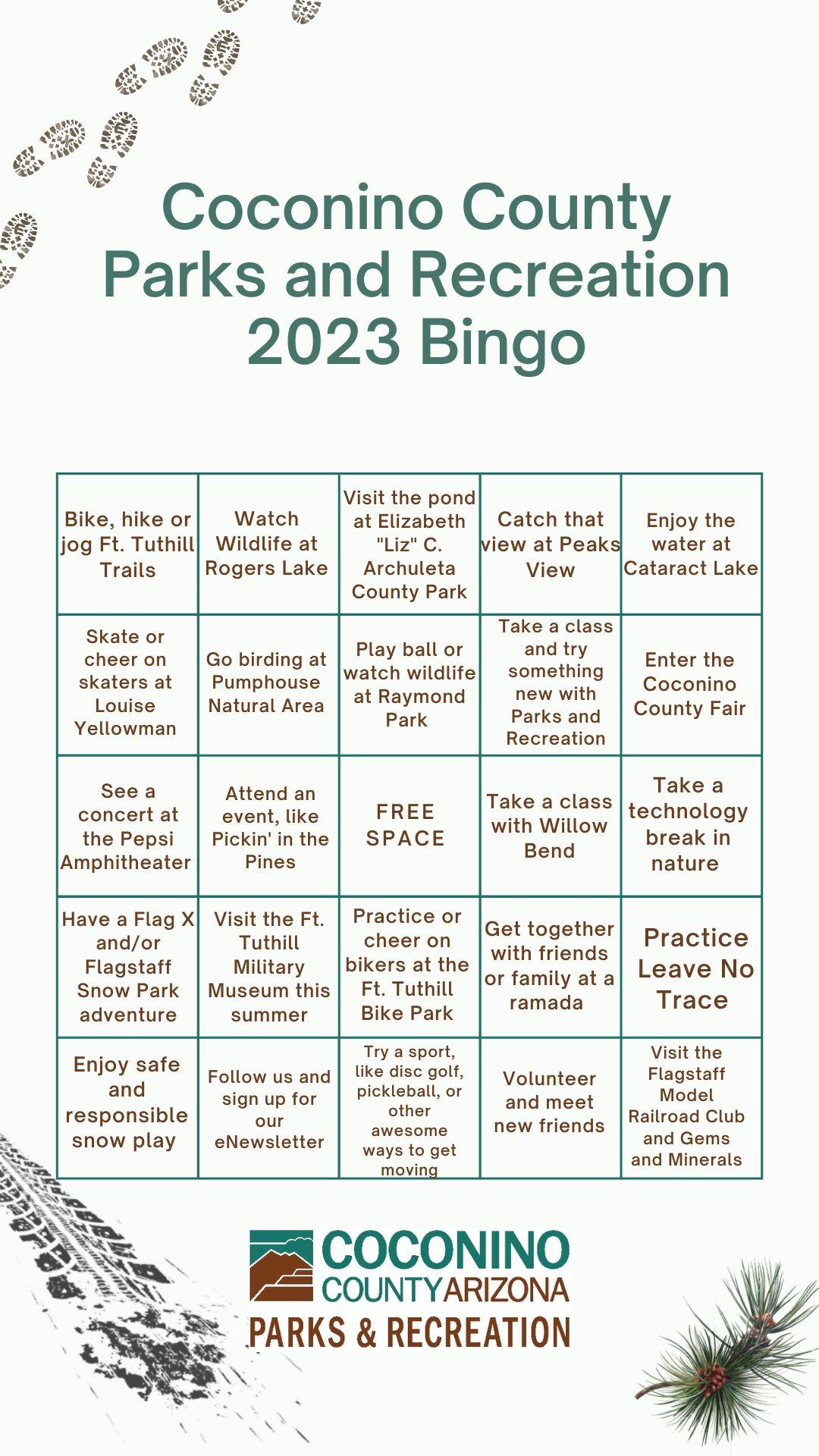 Do You Have Coconino County Parks and Recreation on Your 2023 Bingo Card?
Download a PDF of the Bingo Card here!
Additional Information on Parks & Recreation Programs and Parks & Natural Areas:
Category: Education, Educational Opportunities, Health, Programs, Resources