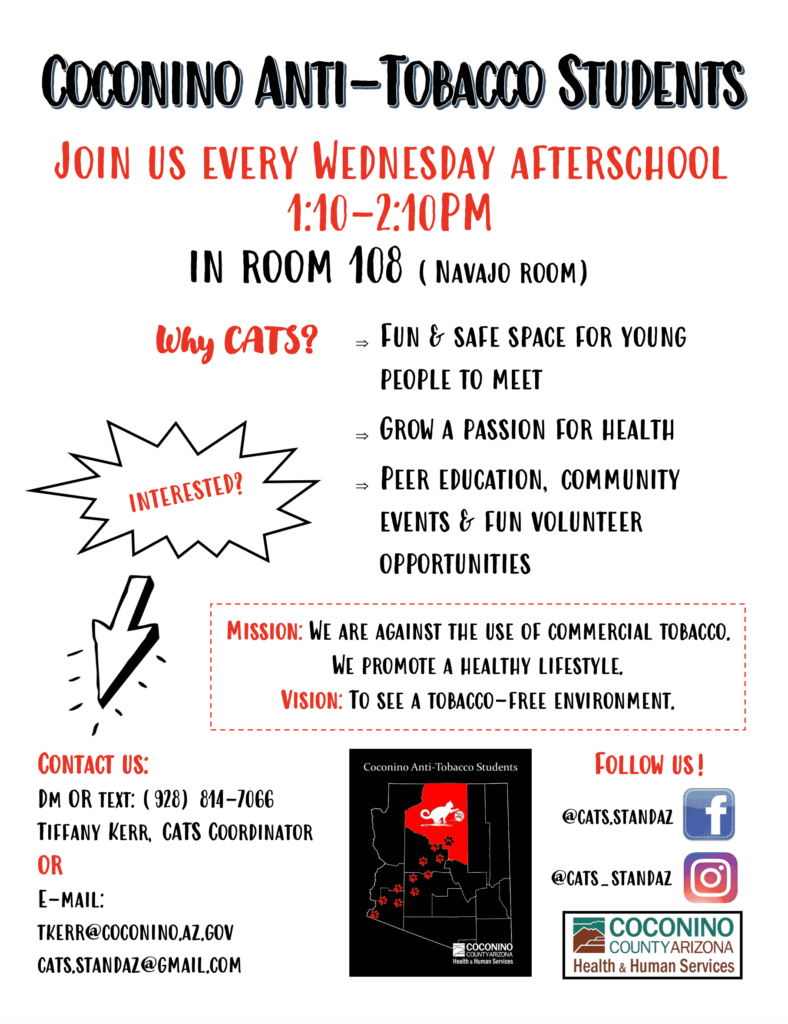 By Coconino County Health and Human Services — Tobacco & Chronic Disease
Coconino Anti-Tobacco Students (CATS) meets from 1:10 to 2:10 p.m. every Wednesday in Room 108 (Navajo Room), Coconino High School.
Why CATS?
Fun & safe space for young people to meet
Grow a passion for health
Peer education, community events & fun volunteer opportunities
Mission: We are against the use of commercial tobacco. We promote a healthy lifestyle.
Vision: To see a tobacco-free environment.
Contact us: