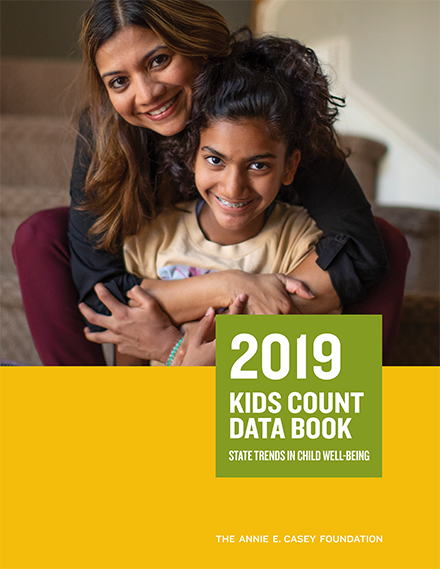 By Children's Action Alliance (CAA)
Arizona ranks in the bottom five states (46th) in conditions for children, according to the KIDS COUNT® Data Book, an annual report released by the Annie E. Casey Foundation. The report ranks the states on 16 indicators of children's health, education and security.
This year's Data Book found a larger than average percentage of Arizona families are spending more than 30% their income on a place to live, leaving less money for families to spend on other necessities, such as food, child care and medical care. While this measure of "rent burden" showed a seventh year of improvement nationally, the improvement in Arizona has stalled.
Arizona also departed from the continued national trend in improving high school graduation rates, with an increase to 22% of high school students not graduating within four years compared to 15% nationally. Despite unemployment rates steadily dropping since the Great Recession, nearly three in ten children in Arizona lives in a home where no parent has a stable, full-time job and more than one in five children lives in poverty.
Read the full report here.
Category: Child Welfare, Education, Programs