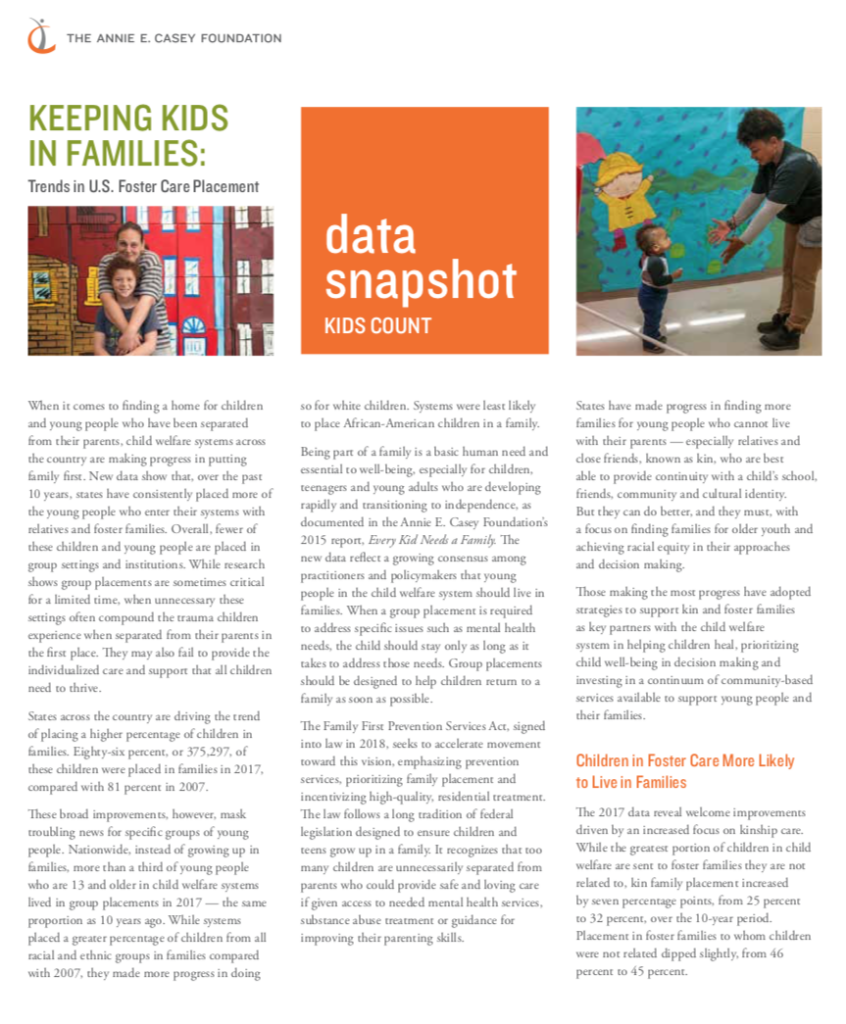 By Children's Action Alliance (CAA)
A new data snapshot from the Annie E. Casey Foundation finds more children are being placed with foster families nationwide, as opposed to group homes, but that placement of teens with families is slower to catch up to the trend. Research confirms that children in the foster care system have better outcomes when they live with families.
The report, Keeping Kids in Families: Trends in U.S. Foster Care Placement, finds the percentage of teens placed in group homes dropped only incrementally in Arizona between 2007 and 2017. Our use of group homes for teenagers remains well above the national average – 43 percent vs. 34 percent nationwide, leaving Arizona youth at higher risk for poor life outcomes, such as homelessness and unemployment.  Notably, the rate of African American children placed in group settings in Arizona is disproportionately high.
Despite some progress, there is still a long way to connect teenagers with families. There is an opportunity for Arizona to do better with the new federal Family First Prevention Services Act, which gives states the tools and financial incentives to make significant improvements.
Read more in the full data snapshot here.
Category: Advocacy, Child Welfare, Education