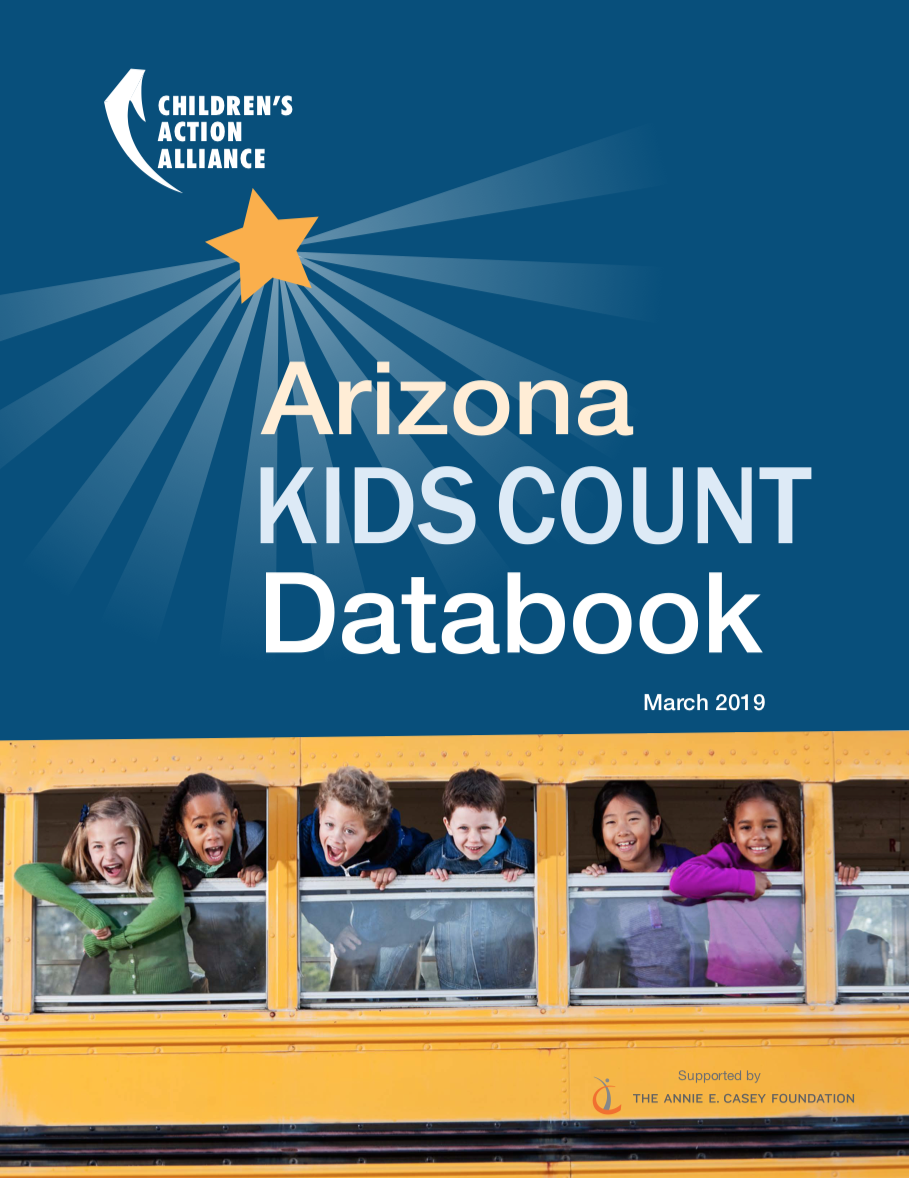 By Children's Action Alliance (CAA)
Children's Action Alliance is pleased to bring you the 2019 Arizona KIDS COUNT® Data Book, one of the most comprehensive resources on conditions for children in our state— looking at trends in poverty, health and education for kids and families in each Arizona county.
The data (click here for a one-page summary) comparing 2009 to 2016, show that state policies and social systems left hardworking parents struggling to take care of their families.  While parents' work participation grew and the unemployment rate declined, median annual income for families dropped and more children were growing up in poverty.
Children of color are leading the way to Arizona's future with more than 6 in 10 children today who are Latino, African American, or American Indian.  Yet they are more likely than their white peers to lack the fundamental supports for growing up healthy and strong.
Download your copy of the 2019 Arizona KIDS COUNT® Data Book online.
Category: Advocacy, Child Welfare, Education, Health, Programs