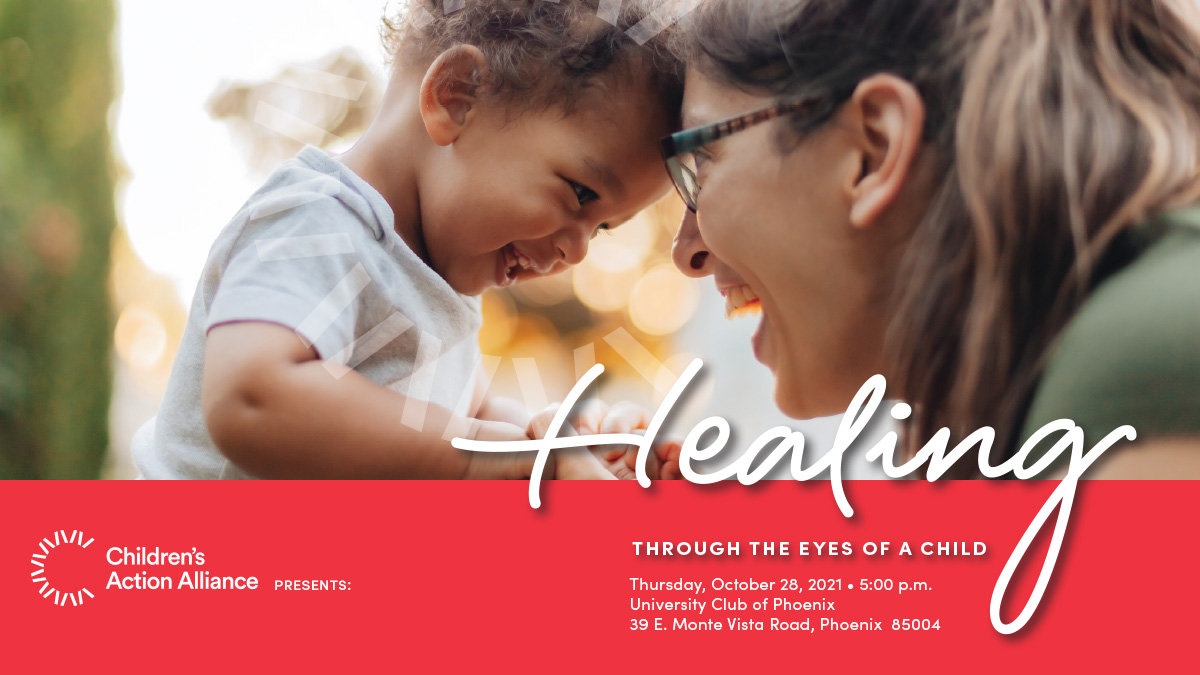 Hello,

It's time!

Time to reconnect with you – our partners and allies who support CAA's mission to improve the well-being of Arizona's children. Time to renew our commitment to help create an Arizona where all children thrive. And time to recognize two amazing champions for children who made a remarkable difference during an unimaginable year.

On Thursday, October 28, join CAA and supporters like you for Healing Through the Eyes of a Child, an annual fundraiser to benefit CAA advocacy campaigns. This year, Will Humble, executive director of Arizona Public Health Association (AzPHA), and Silvana Salcido Esparza, owner and chef of Barrio Café will be honored for their commitment to children and families during the coronavirus crisis.

We can't wait to see you. Purchase your tickets now for the outdoor reception at the University Club of Phoenix.
Category: Child Welfare, Events, Programs, Resources