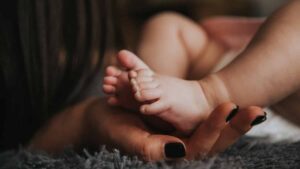 Hello,
ICYMI: Arizona's Medicaid program guarantees health coverage to birthing parents for just 60 days after pregnancy. For too many new parents in our state, the care they need to form a healthy bond simply isn't there.
Parents without access to quality, affordable health coverage are likely to delay or decline treatment for their medical and emotional needs. Even minor conditions can become life-threatening or fatal without intervention – a reality reflected in Arizona's high rate of preventable mortality and morbidity for pregnant and postpartum individuals. For Black, Indigenous, and People of Color who give birth in Arizona, the risks associated with pregnancy are even greater.
We're urging lawmakers to prioritize a full year of postpartum Medicaid coverage in the state budget.** We need your help to amplify the message.
P.S. Have you checked our full list of 2022 legislative priorities?
Click here to send a digital note to your lawmakers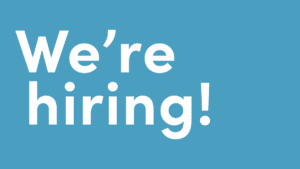 Before you go, come take a look at our careers page! We're currently seeking a Policy Associate and Executive Assistant. Feel free to share!
Careers Page
*RACIAL AND ETHNIC DISPARITIES IN PREGNANCY-RELATED MORBIDITY AND MORTALITYARE DRIVEN BY SYSTEMIC INEQUITIES IN ACCESS TO CARE AND CULTURALLY-RESPONSIVE TREATMENT. CAA WISHES TO NOTE THAT FOR INDIVIDUALS WHO DO NOT QUALIFY FOR FULL MEDICAID COVERAGE DUE TO THEIR IMMIGRATION OR CITIZENSHIP STATUS, ONLY DELIVERY IS COVERED. FOR THESE INDIVIDUALS, ACCESS TO AFFORDABLE, COMPREHENSIVE PREGNANCY CARE BEGINS AND ENDS WITH DELIVERY. CAA IS COMMITTED TO FINDING POLICY SOLUTIONS THAT WILL PROMOTE ACCESS TO PRENATAL AND POSTPARTUM CARE FOR ALL ARIZONANS, REGARDLESS OF IMMIGRATION STATUS.
**THE BUILD BACK BETTER PACKAGE PASSED BY THE U.S. HOUSE OF REPRESENTATIVES WOULD MANDATE A YEAR OF POSTPARTUM MEDICAID CARE. IF ENACTED BY THE SENATE WITH THIS PROVISION INTACT, ARIZONA'S LEGISLATURE WILL NEED TO GRANT AHCCCS STATUTORY AUTHORITY TO ENACT THIS CHANGE.
Category: Advocacy, Child Welfare, Education, Educational Opportunities, Health, Programs, Resources