A new five-year data snapshot from the Annie E. Casey Foundation finds that Arizona is tied for fifth highest in the nation in the percentage of children living in concentrated poverty. While Arizona's percentage of kids living in concentrated poverty dropped slightly, one in five kids in our state still lives in poor neighborhoods, with children of color and children in rural Arizona far more likely to live in areas of concentrated poverty.

The KIDS COUNT® data analysis, "Children Living in High Poverty, Low-Opportunity Neighborhoods," used U.S. Census Bureau data from the years 2012-2017 to look at trends in concentrated poverty (neighborhoods where 30% or more of the population lives below the federal poverty level).

Among its findings, the data shows:
Arizona has the highest percentage of rural children living in concentrated poverty (39% vs. 11% nationally) while New Mexico is the second highest at 30%. The lowest are Vermont and Wyoming at just 1%.
61% of all Native-American kids in Arizona are living in concentrated poverty, more than ten times the rate of their white counterparts.
Nationally, African American and American Indian children are seven times more likely, while Latino children are five times more likely, to live in areas of concentrated poverty than white children.
Growing up in high poverty neighborhoods is one of the greatest risks to child development that can last throughout adulthood.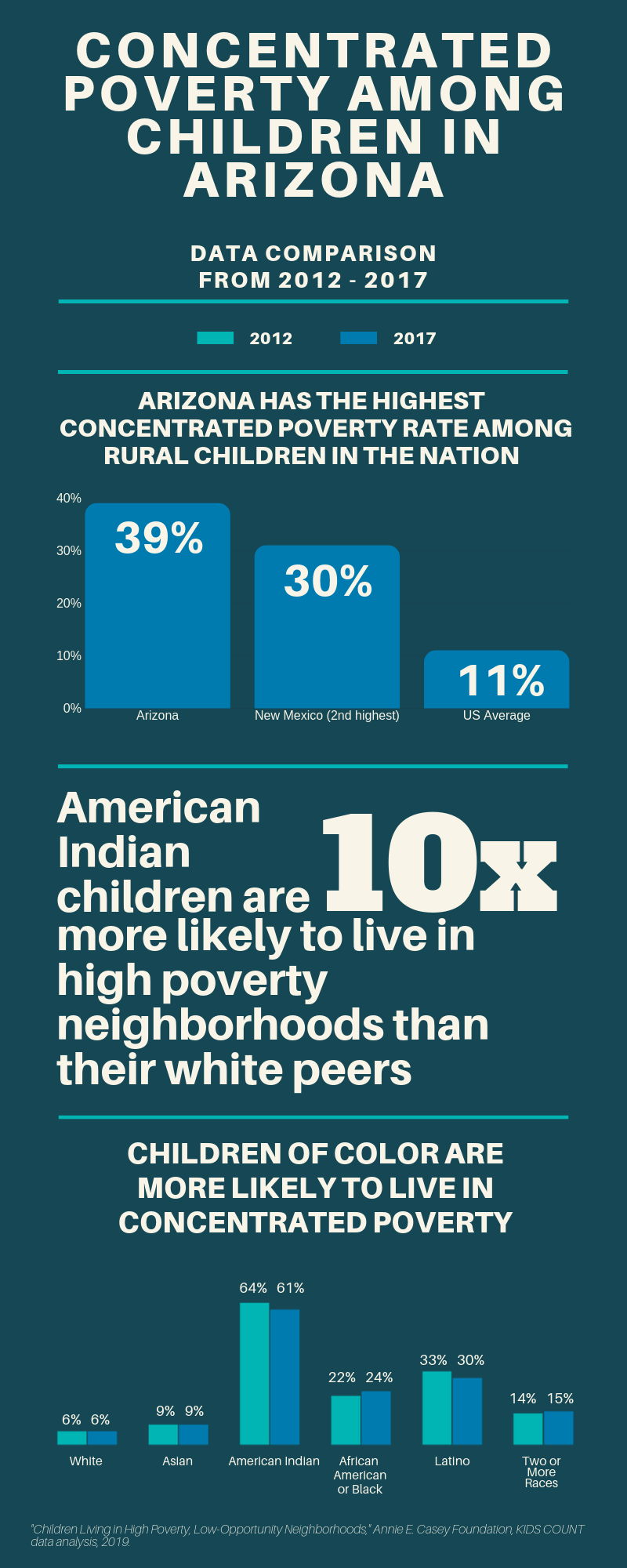 FAAZ Young Adult Leadership Board members with Secretary of State, Katie Hobbs.
Category: Child Welfare, Education, Resources