Yoga practice among children improves behavior, increases concentration, relieves anxiety and stress, strengthens patience and decision making skills, and even reduces rates of obesity, among many other benefits.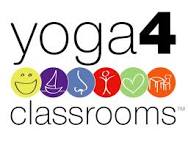 Yoga 4 Classrooms (Y4C) Professional Development Workshop is a full day workshop designed for K-12 classroom teachers, administrators, school counselors, physical education teachers, health educators, therapists, paraprofessionals and other school professionals interested in learning how to bring simple yoga and mindfulness techniques into the classroom to help promote learning-readiness and a more peaceful, productive class day. Absolutely no yoga experience is required. No yoga mat needed.
Your $160 discounted registration includes 6 contact hours, a certificate of completion, the Yoga for Classrooms Card Deck, and the Y4C fully illustrated, full color manual.
SCHEDULE:
Friday, September 19th, 9 a.m. to 3:30 p.m.
For more information or to register, visit: yoga4classrooms.com
Use the COUPON CODE: CCCY20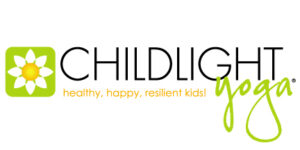 ChildLight Yoga Teacher Training (CLYTT) is a 2.5 day incredibly fun, interactive and educational workshop designed for educators, physical education teachers, school or family counselors, social workers, occupational therapists, physical therapists, camp counselors, recreation directors, yoga teachers and any others who wish to share the many gifts of yoga and mindfulness with children. This basic, yet thorough, program is designed to provide yogis with the tools and knowledge needed to share the gifts of yoga with children ages 2-12. Whether you are seeking to incorporate what you learn into your current work with children, or whether you are looking to teach yoga to children as a career, this will provide you with the information and inspiration necessary to begin doing so immediately. Please bring a yoga mat.
Your $360 discounted CLYTT registration includes 17 contact hours, a certificate of completion, the CLY TT manual, a CD of yoga songs for children, and the new book Yoga for Children: 200+ Yoga Poses, Breathing Exercises, and Meditations for Healthier, Happier, More Resilient Children, written by Y4C Founder, Lisa Flynn
SCHEDULE:
Friday, September 19th, 6:00 p.m. to 9:00 p.m.
Saturday, September 20th, 9:00 a.m. to 5:30 p.m.
Sunday, September 21st, 9:00 a.m. to 3:30 p.m.
For more information or to register, visit: www.childlightyoga.com
Use the COUPON CODE: CCCY35
Training Location:
Flagstaff Family Resource Center, 4000 North Cummings Street
Continuing Education Units (CEUs) have been requested for these trainings.
Lunch is on your own. Due to time limitations, brown bags are encouraged.
For questions, contact Ruth Ellen Elinski, ruthellen@coconinokids.org OR call 928-679-7318
to view, print or share a flyer, CLICK HERE
!
Category: Education, Educational Opportunities, General, Health