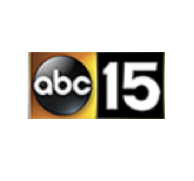 By Garett Archer • ABC15 ARIZONA
PHOENIX — How is your neighborhood for raising kids?
This past week Diversity Data Kids in partnership with Brandeis University released the Child Opportunity Index. The index uses data for the country's 100 largest metro areas and scores them in areas such as education, health and environment, as well as social and economic factors.
Madison Wisconsin received the highest score of all metro areas in the country with an 83 out of 100. The Phoenix metro scored 43, well under the national median of 55.
Read the full article HERE
See more Arizona education news here:
See more education legislative news here:
Request to Speak:
Children's Action Alliance — You have a voice at the capitol. The "Request to Speak" function is a simple and easy way to contact your legislators right from your own computer. It allows you to share your opinions and comments on bills electronically as they pass through the Arizona Senate and House of Representatives.
Expect More Arizona — Access the legislature's Request to Speak system to make your voice heard on important bills impacting public education. Simply complete this form and Expect More Arizona will set up an account on your behalf.
Category: Education