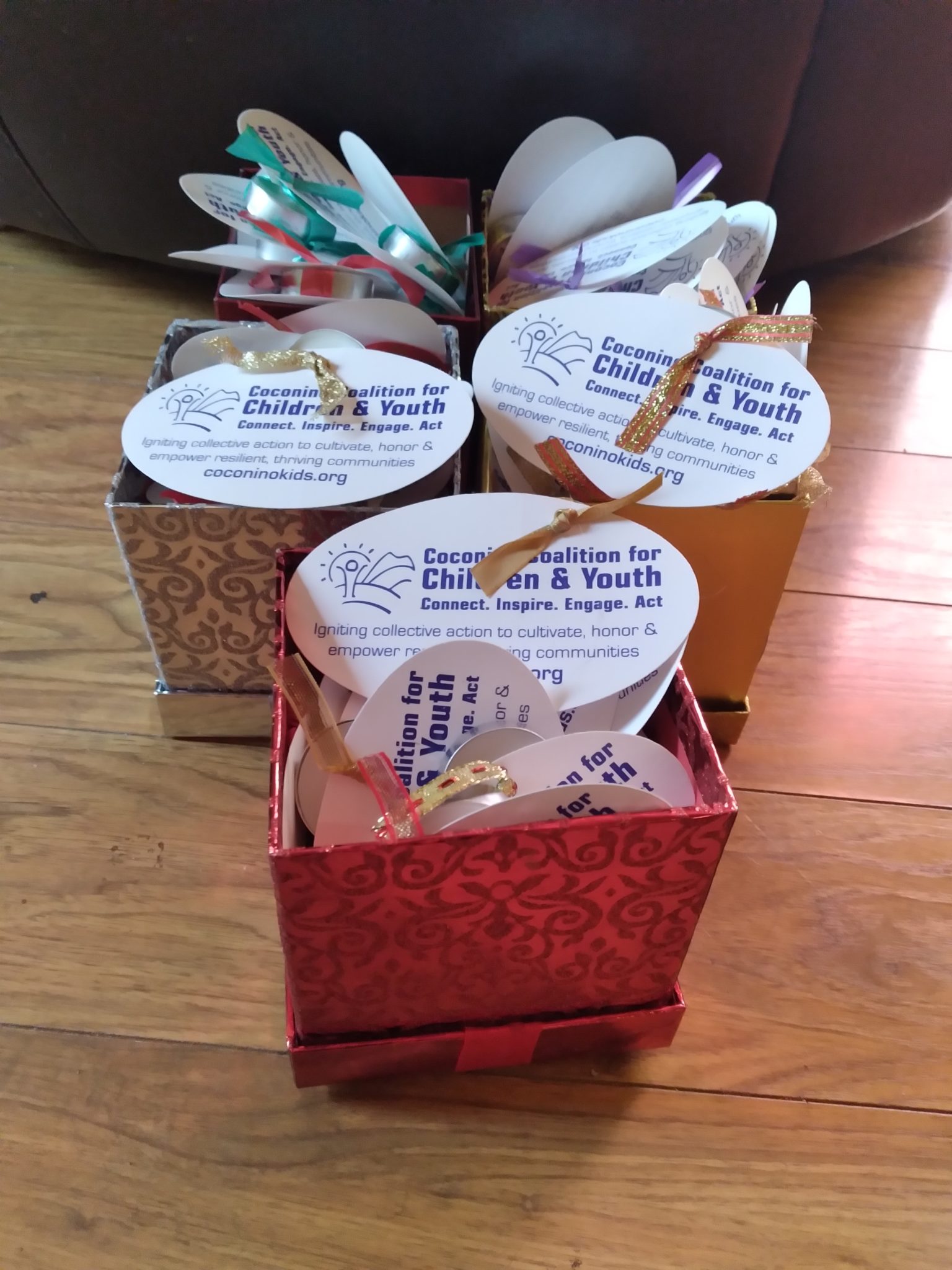 By Rene RedDay, M.E • Coconino Coalition for Children & Youth
Coconino Coalition for Children and Youth (CCCY) imagines a world where every person lives in peace and is supported by a thriving, resilient community. CCCY leadership, Board, and membership work to create a better life for children and families countywide.
During these dark months of the year, CCCY is offering light! We provide businesses, agencies, and organizations a gift box with CCCY stickers and a tea light to share with staff and families. By collectively sharing these stickers, we connect families and organizations to resources via our online, community-based resource guides. We also increase access to no-cost webinars, thereby developing shared knowledge and language concerning adverse childhood experiences, family protective factors, mindfulness, and resiliency countywide.
YOU can help us expand community-based leadership throughout every community in our county! Contact rene@buildingcommunityflagstaff.com to schedule a drop off of the CCCY's community building gift boxes!
Together we can ignite collective action!