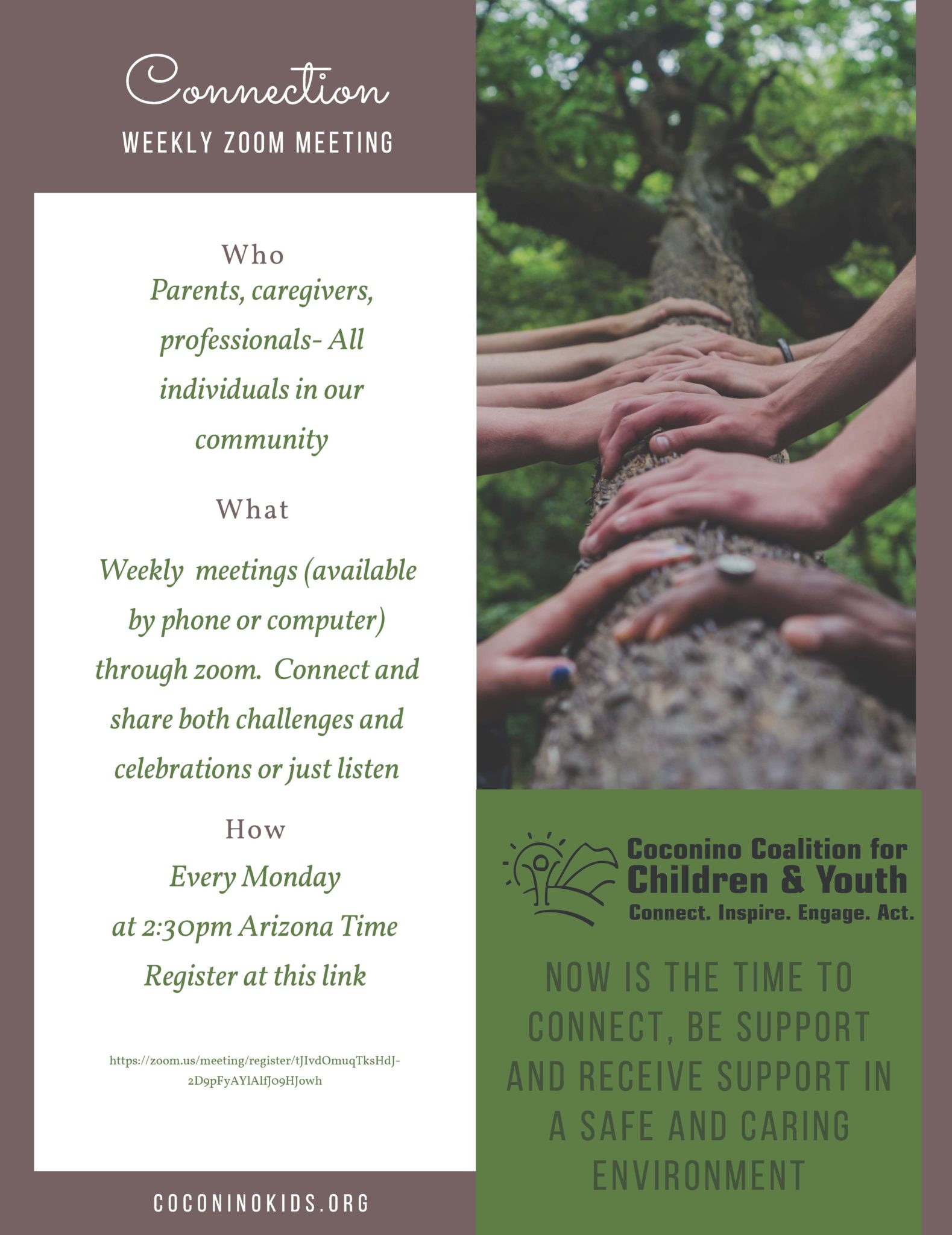 By Rene RedDay, M.E • Coconino Coalition for Children & Youth
CCC&Y Connections is a weekly virtual meeting open throughout the county. Meetings are hosted Mondays at 2:30 pm on Zoom. You can participate virtually or by phone.
On Monday, December 21st, we welcome Blue Russ, Blue Russ Coaching, to share self-care strategies. Have you ever heard the phrase, "You can't pour from an empty cup"? Well, you can't! So, come and fill your cup back up! Blue has years of experience working with folks from all walks of life to support them with their health and life goals.
We recognize the pandemic, holidays, and life can be stressful. But, when YOU prioritize YOU for even a few minutes, the world can seem more manageable, even peaceful. I guarantee you will walk away feeling empowered and refreshed. You will also walk away with self-care tools you can put to use whether you have 5 minutes, an hour, or more.
We hope you join us. Maybe with tea in hand to calm yourself. Possibly a candle for inspiration. And, paper or journal to make sure you remember these tools throughout the year!
We wish you inner peace!