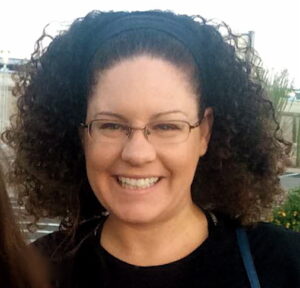 On behalf of the Board of Directors, please welcome Virginia Watahomigie as the new Executive Director of the Coconino Coalition for Children & Youth.
Virginia earned a Bachelor of Science degree in Psychology (minor in Family Studies) from Northern Arizona University and is completing work on a Master's degree in Administration from the university.
She was with Arizona's Children Association for 12 years, most recently she served as a program director in Southern Arizona, responsible for the agency's Foster Care, Therapeutic Foster Care and ICPC (interstate compact) programs for five counties. The agency is the oldest and largest Child Welfare/Behavior Health organization in the state of Arizona, with services in every county.
"I was committed to ensuring the highest quality of care for youth while supporting caregivers. The teams I lead were committed to stability and permanency for youth. I began my career working directly in a children's Residential Treatment Center before moving into foster care. Working across such a wide array of Child Welfare and Behavioral Health Services hit home the need for prevention and support services."
Virginia most recently served as Student Success Coordinator for Tucson International Academy, a new position she helped develop working across four campuses and as a member of the leadership team.
"I worked with the seniors (many of whom come from difficult backgrounds) to motivate and plan for college attendance while developing rapport and trust with them," she said. "I assisted the students in seeing and believing in the possibilities for their future.
"On a personal note, my decision to become Student Success Coordinator for four charter schools was also impacted by my daughter who was a senior in high school at the time," said Virginia, whose daughter has since graduated and is going to college.
"The opportunity to work with CCC&Y is rewarding and very exciting as the work and reputation of the Coalition is impeccable. I have found the members to be genuinely dedicated to children's issues. I feel privileged to further this mission, as well as, continue building relationships with the community," she said.
The board of directors of the Coconino Coalition for Children & Youth welcomes Virginia and wishes her much success in her new position.
You can reach Virginia Watahomigie by sending an email to virginia@coconinokids.org or by calling 928-679-7318 for more information.
Category: General