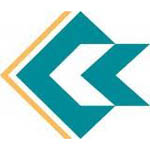 Flagstaff, Ariz. – He went from being a high school dropout to being selected for one of the country's most prestigious scholarships.
"I, more or less, got my GED because it seemed like a good idea," said Coconino Community College graduate Daniel Rivera. "I'm pretty grateful that I tried to experience the real world without an education before I made the decision to come back and get one. That made my experience here at CCC immensely more valuable."
Now an engineering student at Northern Arizona University, Rivera was selected to receive a scholarship from the Barry Goldwater Scholarship and Excellence in Education Foundation. The scholarship will help him achieve his goal of attaining a Ph.D.
…Read the full article HERE
Category: Education