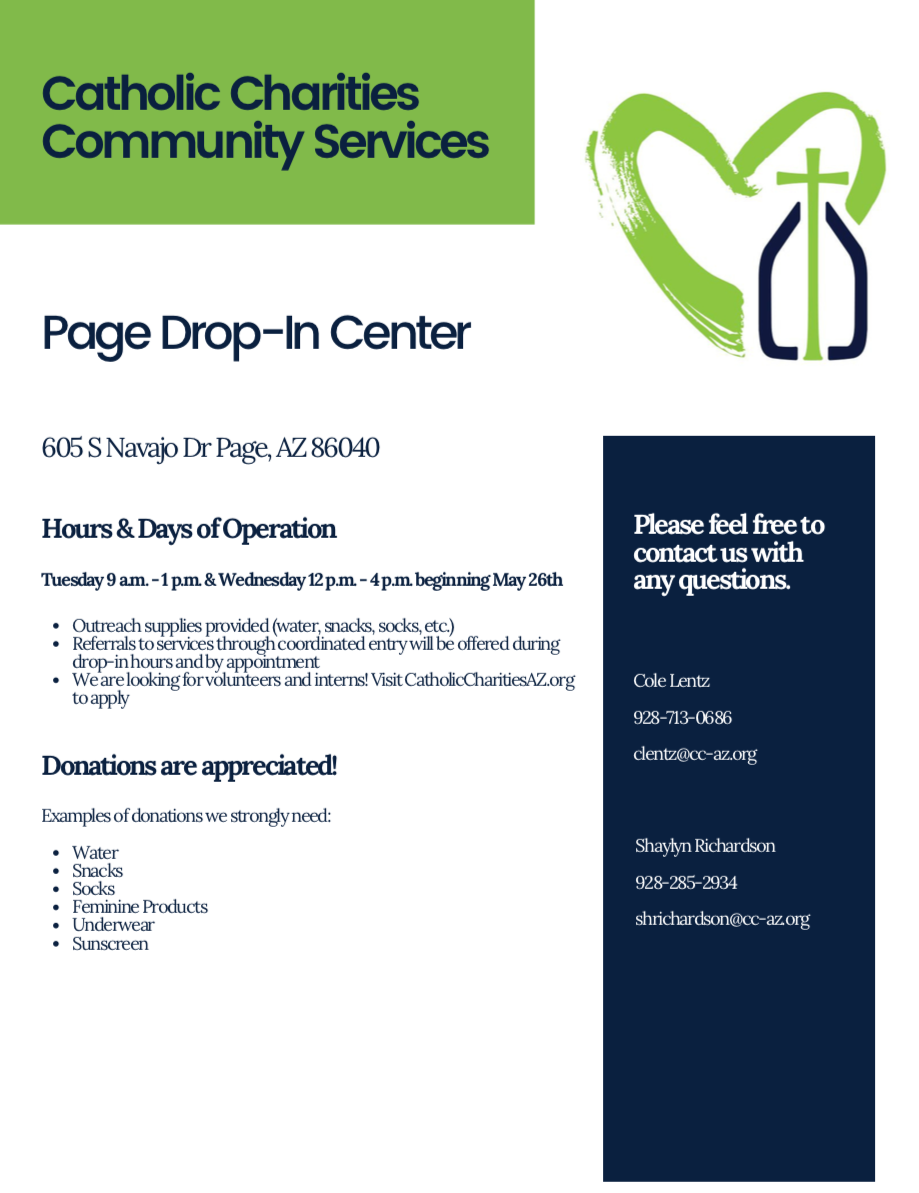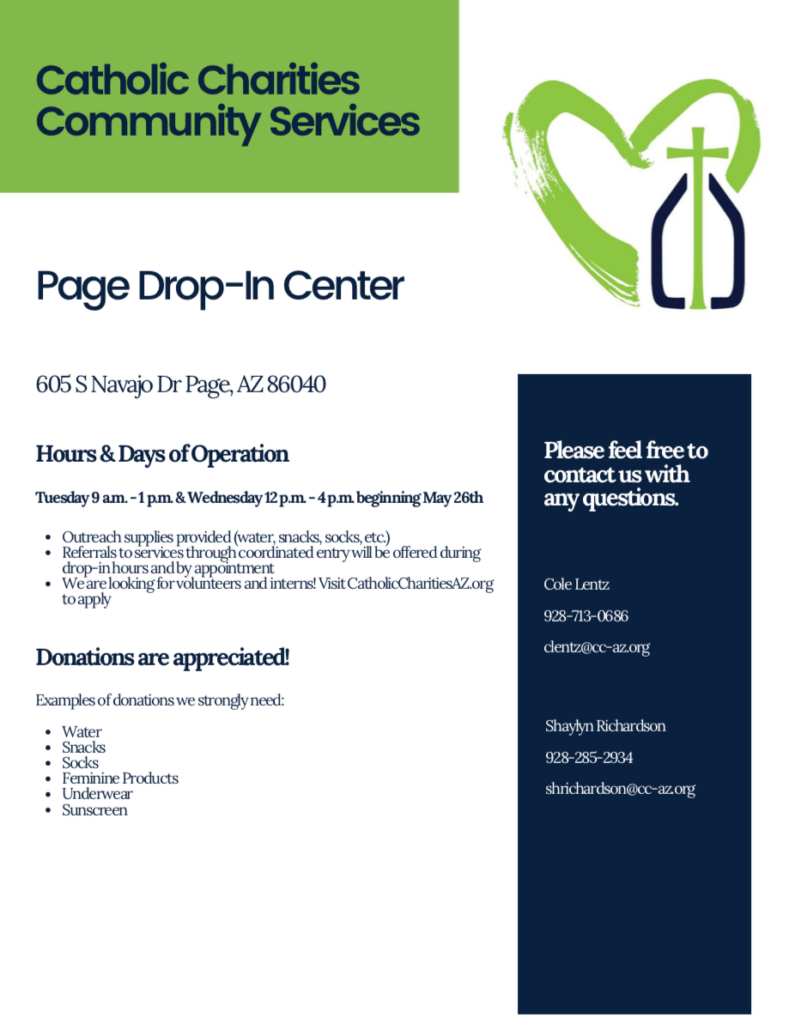 By Catholic Charities
Catholic Charities provides a variety of services at its Page Drop-In Center, 605 S. Navajo Drive, Page.
Hours & Days of Operation
Tuesday 9 a.m. – 1 p.m. & Wednesday 12 p.m. – 4 p.m. beginning May 26th
Outreach supplies provided (water, snacks, socks, etc.)
Referrals to services through coordinated entry will be offered during drop-in hours and by appointment
We are looking for volunteers and interns! Visit CatholicCharitiesAZ.org to apply
Donations are appreciated!
Examples of donations we strongly need:
Water
Snacks
Socks
Feminine Products Underwear Sunscreen