Resources

Led by the National Summer Learning Association (NSLA), National Summer Learning Week elevates the importance of keeping all kids learning, safe, and healthy during the summer.
On July 8-13, the country will unite in advocacy efforts and celebrations hosted by hundreds of partner organizations from libraries to parks and recreation centers and civic and non-profit groups to promote awareness of the importance of keeping kids healthy and engaged during the summer.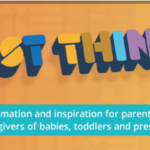 Click here for the entire e-newsletter July 2019 Video: Top 5 tips for reading with your toddler This episode of FTF's Parents Playbook breaks down the top tips for sharing books with your toddler. Reading together now will help them be a good reader later on. And it's fun. Watch Preventing toddler […]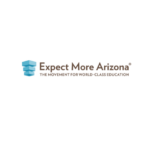 The Expect More Excellence Tour spotlights what schools and communities in Arizona are doing today to make progress toward an excellent education for every student, and celebrates the kind of excellence we expect and believe must be available to all students. It is important to identify the programs and initiatives we know are working so they can be celebrated and potentially replicated. Check out these Excellence Tour stories from June.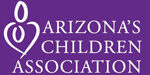 Do you have a passion for working with children and their families? We have an exciting opportunity for you to join our team as a Parent Aide in the Flagstaff area who is interested in a dynamic, challenging, and rewarding career while making a positive impact in your community!
Parent Aide services will include the arrangement and supervision of visitation between children in out of home placements and their parents, siblings or significant others. The program provides a range of instruction, assistance, and support services to parents to improve their skills and ability to fulfill parenting roles and responsibilities.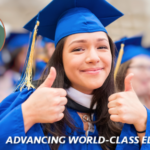 Click here for the entire e-newsletter THREE STEPS FORWARD Internship Coordination Strengthens The community efforts of the Flagstaff Internship Network will be strengthened this fall with the addition of two staff positions at Coconino Community College and Flagstaff Unified School District. Both positions will be funded through monies awarded to both CCC and FUSD […]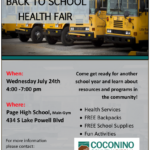 The Page Back to School Health Fair will be held from 4 to 7 p.m. Wednesday, July 24 at Page High School, 434 S. Lake Powell Blvd., Page.
Come get ready for another school year and learn about resources and programs in the community!
• Health Services
• FREE Backpacks
• FREE School Supplies
• Fun Activities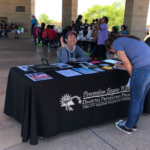 Hoop games and a bounce house for children, health and wellness information for parents — all could be found at the "Family Fun Day" wellness fair held June 19 at the Louise Yelloman Park in Tuba City.
Presented by the Coconino County Public Health Services District and AZ Health Zone, the celebration drew classes of school children, individual families and others to the park where health and community service organizations provided games for children and health information for parents including diabetes awareness, car safety seats and health food alternatives.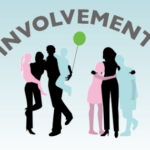 FrameShift Group (FSG) in partnership with the Family Involvement Center (FIC) Flagstaff office will assist the Coconino Regional Partnership Council (Council) in fully understanding the need to and interest in expanding the Well-Child and Family Care Strategy in the northern portion of the region, including the communities of Page, Fredonia and unincorporated communities of northern Coconino County, which includes communities on the Navajo Nation in the county.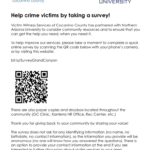 Victim Witness Services of Coconino County has partnered with Northern Arizona University to consider community resources and to ensure that you can get the help you need, when you need it.
To help improve our services, please take a moment to complete a quick online survey by scanning the QR code below with your phone's camera, or by visiting this website