Programs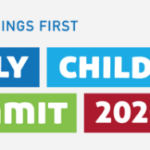 First Things First is offering a free, virtual Early Childhood Summit on Tuesday, September 1, 2020 to support the early childhood community during the ongoing COVID-19 crisis. Free registration opens on August 10, 2020. 
Schedule of Events
The full-day virtual conference will offer seven breakout sessions and two featured speakers covering topics tailored to support early educators during the pandemic.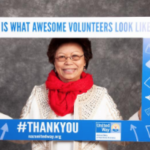 It's no secret that one of the reasons the United Way of Northern Arizona has such great impact is our volunteers. They give the most precious resource there is – time – when there's a crisis, an event, or a program that needs some help.
Simply put, we wouldn't be able to 'Step Up for Our Youth' and our community without them.
We are proud to announce that we now have VolunteerHub, a digital tool for registering volunteers and notifying them when events, opportunities, or emergencies occur, such as: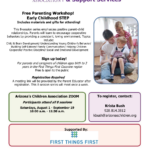 he Arizona's Children Association will present the "Parenting Workshop! — Early Childhood STEP" through Zoom.
Participants attend all 8 sessions
Saturdays, August 1 – September 19 10:00 a.m. – 11:30 a.m.
This 8-session series emphasizes positive parent-child relationships. Parents will learn to encourage cooperative behaviors by providing a consistent, loving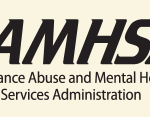 During the transition to 988, Americans who need help should continue to contact the National Suicide Prevention Lifeline by calling 1-800-273-8255 (1-800-273-TALK)
The Federal Communications Commission has adopted rules to establish 988 as the new, nationwide, 3-digit phone number for Americans in crisis to connect with suicide prevention and mental health crisis counselors. The rules require all phone service providers to direct all 988 calls to the existing National Suicide Prevention Lifeline by July 16, 2022.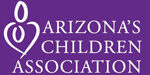 The Arizona's Children Association's Young Adult Services is seeking a MA level Clinician to work with youth transitioning out of the state foster care system. The Clinician would carry a caseload of youth for skills and case management, and would be completing the intake assessments. Licensing is a plus and could add the option of providing individual or group therapy for youth when a need is presented, but this is not a requirement for the position.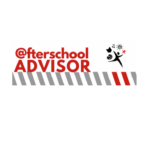 Early Bird Registration is now open for the 28th Annual School's Out, Make It Count Conference, taking place virtually from October 17 – 30, 2020.
60 hours of workshops for OST Staff, Teachers and Paraprofessionals
Continuing Education Units available for all workshops
CARE monies maybe used toward registration
Head to our website for more information, including a registration tutorial to walk you through the steps!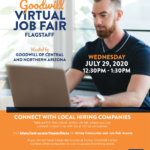 Goodwill of Central and Northern Arizona will present the Goodwill Virtual Job Fair Flagstaff from 12:30 to 1:30 p.m.
Participating Companies:
US Navy
Odyssey Services
Speedway
Goodwill
Need help prepping for the job fair or can't make it this time? Call 928-556-5096 or visit mycareeradvisor.com for career resources like resume development assistance, practice with mock-interviews, and more information about classes and webinars to connect you to your next job.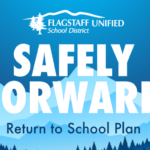 The Flagstaff Unified School District Governing Board approved a recommendation to have all students begin the 2020-2021 school year, on August 17, 2020, in Flexible Remote Learning and Distance Learning options only and delay the start of In-Person Learning at school sites at least through the first quarter (October 9, 2020).  The recommendation to move entirely to online remote learning was based on significant levels of spread and positive cases of COVID-19 in local communities and the state of Arizona, and the District's commitment to the health and safety of students, FUSD staff, and vulnerable members of our communities.
"Making this decision now provides more certainty about the start of the school year, and enables staff to focus solely on preparing for high quality remote and distance learning," said FUSD Superintendent Michael Penca. "We know this decision impacts our students, families, and community, and we appreciate their understanding and flexibility as we deal with the implications of this global pandemic."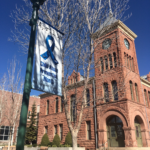 CCC&Y has received a capacity building grant from Vitalyst Health Foundation to help CCC&Y to increase its capacity and effectiveness by telling its unique and authentic story.
"The Coconino Coalition for Children & Youth (CCC&Y) is a nonprofit organization that ignited collective action to cultivate, honor and empower resilient, thriving communities,"Vitalyst Health Foundation reported. "The vision of a holistic community where all children of Coconino County are increasingly free from the trauma experience and all have equitable opportunities that build resiliency aligns with the mission of Vitalyst in Access to Care and coordinated systems of care and Social & Cultural Cohesion and support services for mental health needs."