Programs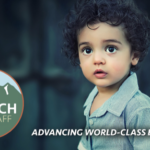 Life has changed and there will be more change ahead.
 
Connecting and convening existing resources and facilitating strategic solutions is what LAUNCH Flagstaff was created to do.
 
As the current health crisis unfolds, our children and their families will be impacted by new economic and social conditions that will add additional stressors into their lives.  It's for times like this that community stakeholders came together to create LAUNCH Flagstaff back in 2013.