Health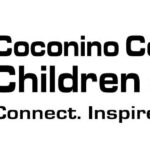 The Coconino Coalition for Children & Youth will hold its next monthly board meeting from noon to 1:30 p.m. on November 21st at the County Health and Community Services Building, 2625 N. King St., Ponderosa Room, Flagstaff.
The meeting will include information on "The Raising of America" by Rene Hobbs and Cynthia Pardo, the Homeless Youth Drive and Prop. 411.
ALL are welcome to attend and join in the discussion.
Send an email to info@coconinokids.org or call 928-679-7318 for more information.