General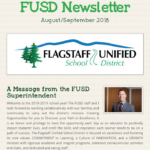 • A Message from the FUSD Superintendent
• Important Upcoming Dates
• CTE Students Compete on a National Stage
• FUSD Welcomes New Administrators
• Here Comes The Bus
• Ellen Herman — Diamondbacks MVT
• Students Cannot Learn If They Are Not in School — The Importance of Attendance
• First Day of School
• What is a Bond? What is an Override?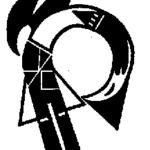 Join library staff for this special time of reading & singing with your family.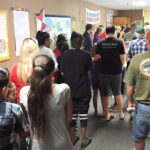 The Fredonia-Moccasin Unified School District held its annual Back-to-School Night on Tuesday, Aug. 14. More than 70 backpacks were given to students by Flagstaff and Page representatives from the Coconino County Public Health Services District (CCPHSD), which also provided information on dental and health care.
Other participates staffing tables in front of the gymnasium were the Coconino Coalition for Children and Youth and the health districts's Tobacco and Chronic Disease Prevention Program in Page.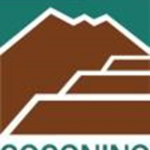 The City of Williams has released their current community event listing,the reduced schedule for the pool for the month of August (beginning next Tuesday 8/7), the program flyer from the City and Recreation, along with the Rec Center and Skate Park hours through September 22nd.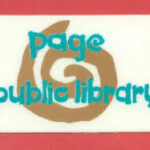 Page Public Library has released their August calendar of children's events!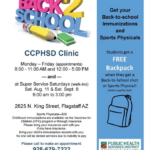 The Coconino County Public Health Services District (CCPHSD) Clinic is providing free backpacks to students that come in for back-to-school immunizations or sports physicals while supplies last.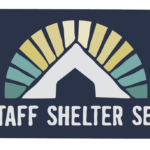 Flagstaff Shelter Services have a few new positions open.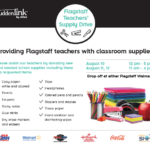 We're looking for volunteers to help with the Teacher Supply Drive on August 10, 11 & 12! Click the link to sign up! 
#FUSD1https://www.signupgenius.com/go/10c054ba9af2aa2ff2-2018
***
School is just around the corner and so is the Teacher Supply Drive. You can drop off supplies at either Walmart on August 10th, 11th & 12th!  #SchoolSupplies #FUSD1