General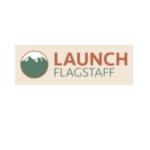 LAUNCH Flagstaff supports cradle–to–career initiatives to achieve a world-class education community wide. We envision world-class education as every student prepared for every opportunity. More specifically, it is a student-centered, holistic system of performance-based learning that:
• facilitates personal mastery over time of relevant content and social-emotional skills
• empowers critical thinking, self-advocacy and creative expression with
• collaborative problem-solving and respectful discourse that
• values diversity through multi-cultural literacy and a global perspective.