Events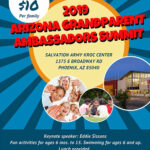 The 2019 Arizona Grandparent Ambassadors Summit to be held from 9 a.m. to 3:30 p.m. Saturday, Sept. 14 at the Salvation Army Kroc Center, 1375 E. Broadway Road, Phoenix.
A day of networking, advocacy, education and fun!
For all grandparents raising grandchildren, all relative placements, unlicensed non-relative placements and professionals who work in the kinship care field. DCS and non-DCS families are welcome!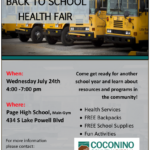 The Page Back to School Health Fair will be held from 4 to 7 p.m. Wednesday, July 24 at Page High School, 434 S. Lake Powell Blvd., Page.
Come get ready for another school year and learn about resources and programs in the community!
• Health Services
• FREE Backpacks
• FREE School Supplies
• Fun Activities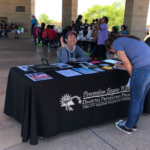 Hoop games and a bounce house for children, health and wellness information for parents — all could be found at the "Family Fun Day" wellness fair held June 19 at the Louise Yelloman Park in Tuba City.
Presented by the Coconino County Public Health Services District and AZ Health Zone, the celebration drew classes of school children, individual families and others to the park where health and community service organizations provided games for children and health information for parents including diabetes awareness, car safety seats and health food alternatives.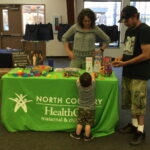 Dear Fellow Early Childhood Community Member:
In celebration of young children and to support Flagstaff's Festival of Science, we thank you for participating in CCC&Y's 9thAnnual Early Childhood Fair in Flagstaff.  Because of our wonderful sponsors and volunteers, there continues to be no charge to table at this event.  More exciting, this year we will continue to be in the Flagstaff Festival of Science passport, in addition to other advertising, so we expect this to be a great event for all vendors.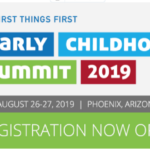 You can register at a reduced rate now for the First Things First Early Childhood Summit 2019.
You'll experience two days of keynote and featured speakers and select from 80+ breakout sessions on a wide range of early childhood topics. You'll have the opportunity to meet, learn and share strategies that help kids be ready for school and set for life.
Early registration will end on July 21, 2019.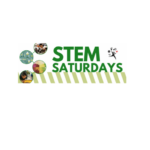 BioBlitz Summer 2019: Help your kids become citizen scientists! Free tools from National Geographic will help you organize a BioBlitz where students observe and analyze the biodiversity in your community. It's an easy activity with a big impact where you see nature in a new way.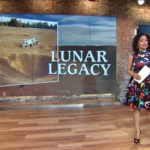 NASA first landed on the moon nearly 50 years ago when the Apollo 11 astronauts touched down on July 20, 1969. One region of the country played a special role in training for that historic mission. A half century later, Flagstaff, Arizona, is still celebrating. Michelle Miller reports.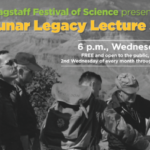 The Lunar Legacy Lecture Series  is presented at 6 p.m. the second Wednesday of Every Month at Coconino Community College, 2800 S. Lone Tree Road, Flagstaff.The next event is:May 15 — Lunar Lecture Series- Ben Carver & Ian Hough — Learn about the historical significance of Flagstaff's Apollo training sites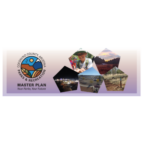 Coconino County Parks & Recreation connected with many organizations across Coconino County last year during the Master Plan process, and as a result, has provided information and consultation related to parks and recreation projects.Whether it's connected to health, tourism, business, schools, or education, do you have a parks and recreation-related question? Ask us!