Education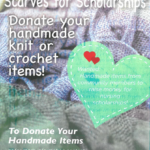 The Coconino Community College Foundation invites the public to contribute to "Scarves for Scholarships." Donate your handmade knit or crochet item that will be used to raise money for nursing scholarships.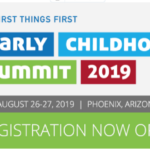 Last Call for Registration
The Summit is a week away—but you can register now and join us for two days of keynote and featured speakers, 80+ breakout sessions on a wide range of early childhood topics, and the opportunity to meet, learn and share strategies that help kids be ready for school and set for life.
Visit summit.firstthingsfirst.org to preview breakout sessions, speakers, extra events and other information.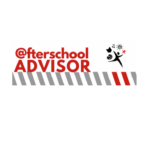 Join Us On Saturday October 18th for a full day of Youth Programming Information
• Nationally recognized experts presenting on the top innovative topics for youth program providers.
• Workshop Tracks on SEL, STEM, program development & leadership, ACES, Trauma care, Quality programming, and More!
• 4+ hours of professional development time
• Networking with your peers
• Awards of Excellence Presentation
• Exhibitors with the latest tools and services for your programs
• Complimentary Lunch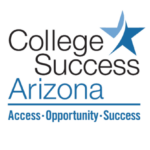 College Success Arizona's Executive Vice President and COO, Dr. Richard Daniel highlights why it is important that Arizona finds sustainable, scalable ways to increase college access and success for rural students. Read more on College Success Arizona's blog.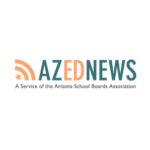 With students back in school, education advocates hope Arizonans will examine state legislators' support for bills that impact K-12 public school students before they turn in their ballot for local or special elections to be held Aug. 27, 2019 and the general election to be held Nov. 5, 2019.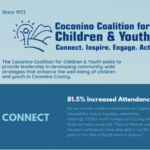 FLAGSTAFF — The Board of the Coconino Coalition for Children & Youth has approved new Mission and Vision statements for the organization.
Mission:
Igniting collective action to cultivate, honor & empower resilient, thriving communities.  
Vision:
We envision a holistic community where all children of Coconino County are increasingly free from trauma experience and all have equitable opportunities that build resiliency.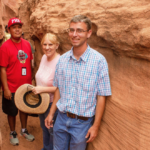 Twenty-four newly hired teachers, and two newly-hired counselors, two weeks ago spent a day learning about Navajo culture and traditions as part of their new teacher orientation. About 78 percent of Page Unified School District's student population is Navajo, and they come from a broad spectrum of backgrounds, home situations and lifestyles.
"It's something we do to teach our new teachers where their Navajo students are coming from," said PUSD Human Resources Director Terry Maurer.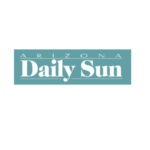 The traditional school supply list of items to purchase for students before the start of the school year has disappeared, at least temporarily, from Marshall Magnet Elementary School.
Using funds from the school's annual jog-a-thon fundraiser, the Title I school's Parent-Teacher Organization (PTO) donated $10,000 in pencils, markers, binders, folders and other supplies needed by students and teachers this year.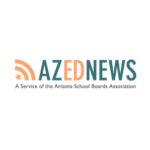 Video complaints of delays in approving Empowerment Scholarship Account applications led an Arizona legislator to ask for an investigation of the process and the Superintendent of Public Instruction to again request the Legislature release the full ESA administration funding allowed by law for the school choice program.