Education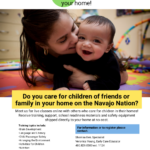 The Arizona Kith & Kin Project will present live online classes for those who care for children in their homes.
Do you care for children of friends or family in your home on the Navajo Nation?
Meet us for live classes online with others who care for children in their homes! Receive training, support, school readiness materials and safety equipment shipped directly to your home at no cost.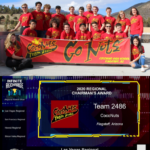 If you aren't already familiar with the innovative, young group that is the CocoNuts Robotics team we are glad to change that. If you are already familiar, stay tuned to learn what they have planned for the future. The first Northern Arizona robotics team of its kind, the CocoNuts were founded right here in Flagstaff at Coconino High School in 2007. Not only have they built exemplarary robots and received many prestigious awards, but are also heavily involved in the community. ​
Let's take a moment to celebrate these amazing young people that make up the CocoNuts and acknowledge their impact on our STEM community.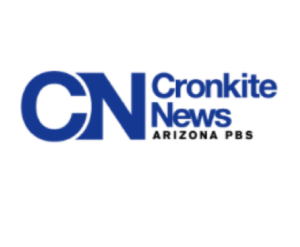 What can be done about the alarming rate of suicide among young people? Student journalists at Arizona State University's Walter Cronkite School of Journalism and Mass Communication have sought answers to that question, seeking workable solutions to what has become a public health crisis.
According to the federal Centers for Disease Control and Prevention, youth suicide rates climbed by 56% across the United States from 2007 to 2017, making it the second-leading cause of death for people ages 10 to 34. In Arizona, the rate of suicide among adolescents has consistently exceeded the national average.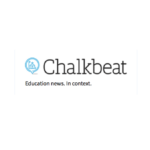 In New York, Texas, and a slice of the rest of the country where data is available, teachers and other staff where school buildings are open have higher COVID infection rates than their surrounding communities.
Critically, the data does not show whether teachers caught the virus in schools, or offer definitive answers about the risks of school reopening. It's possible the results reflect more widespread testing among teachers, and the evidence that remote teachers have lower infection rates is mixed. But the latest data complicates our understanding of the risks of school reopening.
"The fact that the staff rates are growing at a faster rate than the community rates is something we should be paying attention to," said Emily Oster, the Brown University researcher who spearheaded the analysis and collection of this data.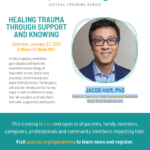 The Association for Supportive Child Care will present the UpLearning Virtual Training Series "Healing Trauma Support and Knowing" from 9 to 11 a.m. MST, Saturday, Jan. 23
In this engaging workshop, participants will learn the essential neurobiology of traumatic stress, but in very practical, child-friendly and adult-friendly terms. Participants will also be introduced to the key ways to talk to children in ways that de-escalate and help them feel safe, supported, and known.
Training will be provided by Jacob Ham, PhD, director, Center for Child Trauma and Resilience Mount Sinai Health System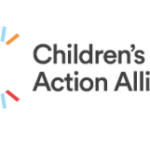 This week, the Arizona legislature begins its work for the year at a time when many Arizona children and families are struggling to meet their basic needs during this health and economic crisis. Recently released data by the U.S. Census Bureau shows 1 in 6 Arizona households with children (16%) said they had only slight confidence or no confidence at all that they would be able to make their next rent or mortgage payment on time. Increasing numbers of Arizona households with children are also reporting they do not have health insurance and/or do not have enough food to eat, and communities of color are disproportionately suffering.
That is why it will be so critical for lawmakers to focus their work on helping families achieve financial stability, and keeping children healthy and safe during these difficult times.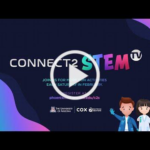 Connect2STEM has been reimagined as an online interactive pavilion. Activities will start with the kickoff on Saturday, January 30, 2021 at 10:00 a.m. via Connect2STEM TV. The event will feature behind-the-scenes tours of the Wildcat Play Hospital, an Escape the Room challenge with mannequins that can talk led by medical students and energetic performances from the Be Kind Crew, as well as the Arizona School for the Arts. View the full lineup here.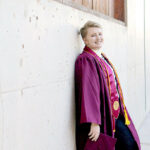 When first-generation college student Sofia Vine started out at Arizona State University in 2017, she wasn't quite sure what she wanted to study or pursue as a career.
But over the next three-and-a-half years, Vine said she truly discovered herself while developing a passion for biology, performing arts, women and gender studies, and lesbian, gay, bisexual, and transgender issues. 
Vine grew up in the small town of Page, Arizona, and chose to attend ASU because she wanted to experience new things and meet new people while staying somewhat close to home. She started her journey at ASU's West campus and decided to pursue biology with an emphasis on neuroscience, physiology, and behavior when she realized how interesting she found the human body and living organisms.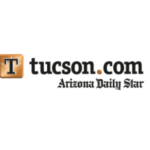 Education is still the top issue for Arizona voters, according to a poll from Expect More Arizona.
Statewide, 28% of 600 likely voters surveyed said education was their top issue, followed by health care and the economy and jobs. Education has surfaced as the top issue for six consecutive years.
Digging further into what education issues are important to people, 26% said a general lack of funding for schools topped the list, and 17% said teacher pay and support for teachers was most important.