Education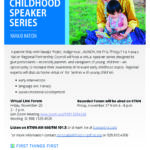 NAVAJO NATION — In partnership with Navajo Project Indigenious LAUNCH, the First Things First Navajo Nation Regional Partnership Council hosted a virtual forum, designed to give participants – especially parents and caregivers of young children – an opportunity to increase their awareness of relevant early childhood topics. A regional expert will discuss mental well being for families with young children.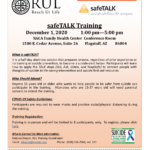 The Reach UR Life Suicide Prevention program is offering FREE suicide prevention trainings – safeTALK (Dec. 1), ASIST (Dec. 7-8)
The registration link for each training is included in this message.  LIMITED registrations available for ASIST; should registrations fill up, your name can be added to a wait-list.  If you are interested in ASIST, please register with the intent that you will be attending the training.  Please see attached flyers for additional training information.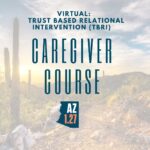 Are you a foster, kinship, adoptive parent, teacher, Sunday school teacher or volunteer, mentor, tutor, on a families Wrap Around Team, advocate, CASA and interested in how to better care + connect with children from hard places? This is great support if you need some helpful tools and encouragement during this intense time of remote education and needs of kiddos in homes.
Whatever your role in caring for children – we'd like to invite you to join a powerful 4-part training: TBRI (Trust Based Relational Intervention) Caregiver Training.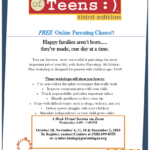 CPLC Parenting Arizona will host a free six week online Active Parenting of Teens Class, from 6 to 7 p.m. Wednesday, Nov. 11, 18, and Dec. 2.
These workshops will show you how to:
* Use non-violent discipline techniques that really work
* Improve communication with your child
* Teach responsibility and other important values
* Handle problems as they come up
* Cope with difficult topics such as drugs, violence, and sex
* Defuse power struggles with your children
* Stimulate independence as your child grows older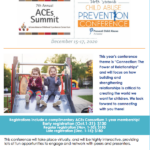 This year's conference theme is "Connection: The Power of Relationships" and will focus on how building and strengthening relationships is critical to creating the world we want for children. We look forward to connecting with you there!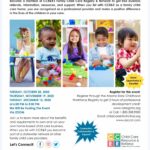 Child Care Resource & Referral will present a Family Child Care Registry & Networking Orientation from 6 to 8 p.m. Dec. 15 via Zoom.
Register through the Arizona Early Childhood Workforce Registry to get two hours of professional development credit by going to www.azregistry.org, calling 1-800-308.9000 or sending an email to childcareinfo@cfraz.org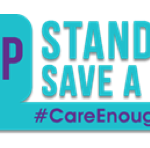 Students throughout Arizona will join together in the first virtual conference to Speak Up, Stand Up and Save Lives. Now in its fifth year, the event will run from 9:00 a.m. – 2:30 p.m. on January 19, 2021 and will inspire attendees to create lasting ways to combat bullying, depression and suicide at their schools. The conference is free of charge thanks to partnerships and donations and is open to all schools in Arizona.  
To register, visit the website at www.speakstandsave.com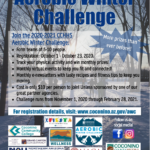 oin the 2020-2021 Coconino County Health and Human Services Aerobic Winter Challenge:
Form teams of 5-10 people.
Registration: October 1 – October 23, 2020.
Track your physical activity and win monthly prizes!
Monthly virtual events to keep you fit and connected!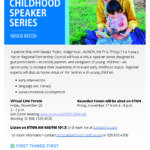 The following is a compilation of upcoming virtual events and programs in the Tuba City / Navajo Nation. To share your upcoming events, please attend the next Tuba City Regional Networking Zoom Meeting from *10 a.m. to noon the second Wednesday of the month. For an invitation, or to send information on upcoming events, programs, send an email to frank@coconinokids.org. *Please note time change in March to Dine Standard Time.