Education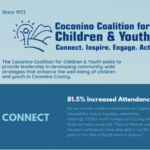 FLAGSTAFF — The Board of the Coconino Coalition for Children & Youth has approved new Mission and Vision statements for the organization.
Mission:
Igniting collective action to cultivate, honor & empower resilient, thriving communities.  
Vision:
We envision a holistic community where all children of Coconino County are increasingly free from trauma experience and all have equitable opportunities that build resiliency.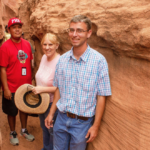 Twenty-four newly hired teachers, and two newly-hired counselors, two weeks ago spent a day learning about Navajo culture and traditions as part of their new teacher orientation. About 78 percent of Page Unified School District's student population is Navajo, and they come from a broad spectrum of backgrounds, home situations and lifestyles.
"It's something we do to teach our new teachers where their Navajo students are coming from," said PUSD Human Resources Director Terry Maurer.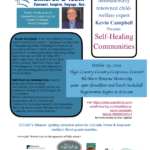 Registration has now opened for Kevin Campbell's presentation on "Self-Healing Communities" from 9 a.m. t0 4 p.m. Tuesday, Oct. 29 at the High Country Conference Center, 201 W. Butler Ave., Flagstaff. …
Campbell is an internationally known youth permanency expert…he played a major role in the passing of the Fostering Connections to Success legislation, and Kevin's work has been featured in dozens of national publications including being twice featured on CBS' 60 MINUTES with Lesley Stahl, as well as in the Wall Street Journal, New York Times, and Time Magazine. He is also featured in the award-winning documentary From Place to Place.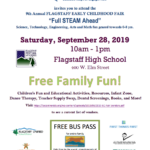 In celebration of young children and to support Flagstaff's Festival of Science, we thank you for participating in CCC&Y's 9thAnnual Early Childhood Fair in Flagstaff. 
Because of our wonderful sponsors and volunteers, there continues to be no charge to table at this event.  More exciting, this year we will continue to be in the Flagstaff Festival of Science passport, in addition to other advertising, so we expect this to be a great event for all vendors.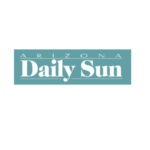 The traditional school supply list of items to purchase for students before the start of the school year has disappeared, at least temporarily, from Marshall Magnet Elementary School.
Using funds from the school's annual jog-a-thon fundraiser, the Title I school's Parent-Teacher Organization (PTO) donated $10,000 in pencils, markers, binders, folders and other supplies needed by students and teachers this year.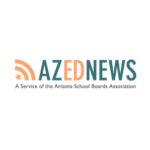 Video complaints of delays in approving Empowerment Scholarship Account applications led an Arizona legislator to ask for an investigation of the process and the Superintendent of Public Instruction to again request the Legislature release the full ESA administration funding allowed by law for the school choice program.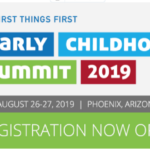 The Summit is two weeks away! Register now and join us for two days of keynote and featured speakers, 80+ breakout sessions on a wide range of early childhood topics, and the opportunity to meet, learn and share strategies that help kids be ready for school and set for life.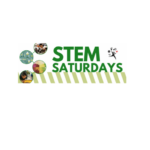 Did you know that all 50 states are helping NASA explore space? It's true! Click the Earth GIF then select your state on the map to see how it's been important to the study of space and Earth science. Explore other states to learn some fun facts, too!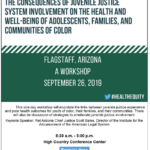 A Workshop on the "Consequences of Juvenile Justice System Involvement on the Health and Well-Being of Adolescents, Families, and Communities of Color" will be held from 8:30 a.m. to 5 p.m. Thursday, Sept. 26 at the High Country Conference Center in Flagstaff.