Education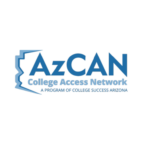 The 2020 Arizona Legislative Session began Jan. 13 with Arizona's education system front and center on the agenda. 
While investments in teacher pay, career and technical education and rural broadband dominate Gov. Doug Ducey's budget proposal, advances in postsecondary access and attainment continue to be a top priority for AzCAN. Out of the approximately 1,400 bills proposed to date, which are best poised to impact postsecondary access and attainment for Arizona students?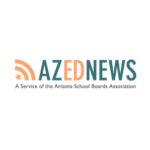 Before the House Education Committee began on Monday, Feb. 3, people shared what brought them there – teachers' concerns, vouchers and Supt. Kathy Hoffman's presentation.
At the meeting, House Education Committee members discussed seven bills that would affect students, teachers and staff in Arizona's elementary through high schools.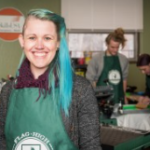 Kayley Quick is an exceptional and inspirational educator who teaches Graphic Design at Flagstaff High School. In addition to being an integral part of the art and performance scene for many years, she has been highly successful in helping her students achieve personal and public success in their studies, careers, public contributions and community connections.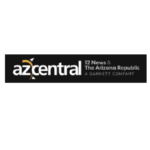 Randy Hansen was about to give three women he hardly knew $1 million.
Randy's wife, Leslie, was worried. She kept thinking: It's a lot of money.
Randy knew she was right, but he just kept thinking: It's the right thing.
These weren't just any strangers. These three foster moms, Anika Robinson, Susan Woodruff and Angela Teachout, had changed lives, laws and rallied foster parents to hold Arizona's child-welfare system accountable. Randy liked imagining how many more children they could help with $1 million.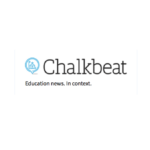 It's well known that America's teachers don't look much like the country's students. It turns out that the voters who elect America's school boards don't, either.
A new study appears to be the first of its kind to quantify the demographic mismatch, and it's sizable. Across four states, including California, researchers estimate that school board voters are much whiter and more affluent than the public school student body.
In districts serving mostly students of color, like San Diego and San Francisco, the disparities are particularly striking, nearly 50 percentage points.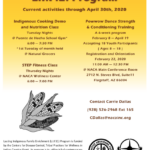 Native Americans for Community Action's Lasting Indigenous Family Enrichment will present the following programs: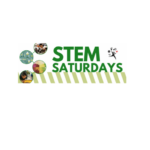 2020 Spring Professional Development Series
Join us this Spring for $25 workshops!
We have an incredible lineup of workshops next month as part of our 2020 Spring Professional Development Series. The best part? Each workshop is only $25 per person.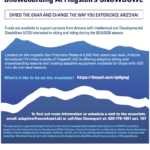 Funds are available to support persons from Arizona with Intellectual and Developmental Disabilities  (I/DD) interested in skiing and riding during the 2019/2020 season at Flagstaff's Snowbowl.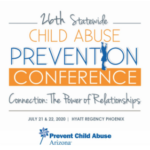 Prevent Child Abuse Arizona invites workshop proposals for our 26th Statewide Child Abuse Prevention Conference, which will be held on July 21 & 22, 2020, at the Hyatt Regency in Phoenix, and will bring together 600+ professionals from a variety of sectors, including family/human service, government, nonprofits, law enforcement, healthcare, and early education.