Education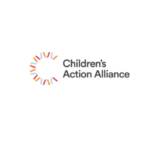 ICYMI: Arizona's Medicaid program guarantees health coverage to birthing parents for just 60 days after pregnancy. For too many new parents in our state, the care they need to form a healthy bond simply isn't there.  
Parents without access to quality, affordable health coverage are likely to delay or decline treatment for their medical and emotional needs. Even minor conditions can become life-threatening or fatal without intervention – a reality reflected in Arizona's high rate of preventable mortality and morbidity for pregnant and postpartum individuals. For Black, Indigenous, and People of Color who give birth in Arizona, the risks associated with pregnancy are even greater.
We're urging lawmakers to prioritize a full year of postpartum Medicaid coverage in the state budget.** We need your help to amplify the message.