Education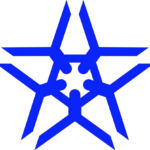 The STAR School is looking for a dedicated full-time School Counselor / Youth Advocate to serve our Pre-K through 8th grade students. This position will be funded with a newly awarded grant (School Climate Transformation Grant) from the Department of Education for the next 5 years.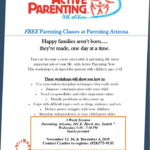 CPLC Parenting Arizona will present three free parenting classes from 5:30 to 7:30 p.m. Wednesdays, Nov. 13, 20 and Dec. 4, 2019 at 201 E. Birch St., Ave. 7 (The Icehouse), downtown Flagstaff.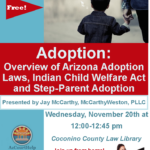 "Adoption: Overview of Arizona Adoption Laws, Indian Child Welfare Act and Step-Parent Adoption" will be presented by Jay McCarthy of McCarthyWeston PLCC from noon to 12:45 p.m.Wednesday, Nov. 20 at the Coconino County Law Library, 200 N. San Francisco St., Flagstaff.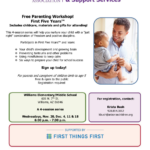 Arizona's Children Association Family Education & Support Services will present a "Free Parenting Workshop — First Five Years" from 6 to 7:30 p.m. Wednesdays, Nov. 20, Dec. 4, 11 and 18 at Williams Elementary/Middle School, 601 N. 7th St., Williams.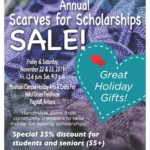 Coconino Community College's Annual Scarves for Scholarships Sale will be held Friday, Nov. 22, 2019 from 12-6 p.m. and Saturday, Nov. 23, 2019 from 9 a.m.- 3 p.m. at the Mountain Campus Holiday Arts & Crafts Fair at the NAU Union Fieldhouse – 1050 Knoles Dr., Flagstaff.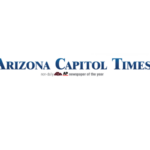 The activists behind last year's Invest in Education Act are considering a comeback – they're eyeing a sales tax hike, an idea they have routinely rejected in the past as regressive and detrimental to the poor.
After seeing their proposal thrown off the ballot last year, they're making other major changes aimed at garnering broader support, maybe even from foes.
Several education groups familiar with the plan said the coalition shifted its focus to a hybrid of income and sales tax increases that would raise roughly $1.2 billion annually. Of that amount, $500 million would come from raising the state sales tax by four-tenths of a penny, bringing the sales tax dedicated to education to a full cent.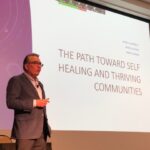 Now that the Coconino Coalition for Children & Youth has hosted international expert, Kevin Campbell in Flagstaff for training around Self-Healing and Thriving Communities, CCC&Y is inviting member, committee and event attendee feedback. 
We are hosting two events (feel free to choose one) on 11/21 or 11/22 from noon to 1:30 and lunch will be provided.
RSVP's for either date can be made with Virginia Watahomigie at virginia@coconinokids.org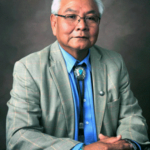 The Coconino County Board of Supervisors selected Dr. Tommy Lewis as the new Superintendent of Schools. The Board confirmed the appointment during the regular Board meeting on Nov. 5 and Dr. Lewis will begin his service on Nov. 18.
Dr. Lewis replaces Dr. Risha VanderWey, who began serving as the Tuba City School District Superintendent in August. Dr. Lewis' term runs until Dec. 31, 2020. A primary and general election will be held in 2020 for a new term beginning in 2021.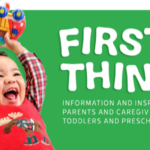 When young children are playing, they're learning
Babies, toddlers and preschoolers explore, discover, interact and learn through play. It's fun, and play supports all aspects of your child's healthy development.
 
Click through for a collection of videos and articles about the importance of play and easy ways to play with your little one that build their brain and nurture their healthy development and learning.