Education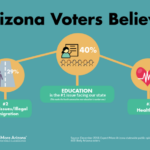 The Coconino Coalition for Children & Youth will hold its first monthly board meeting of 2019 from noon to 1:30 p.m. Tuesday, Jan. 22 at the County Health and Community Services Building, 2625 N. King St., Pinon Room, Flagstaff.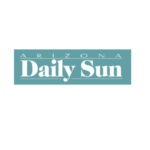 For the fourth year in a row, Arizona voters have ranked education the top issue facing the state of Arizona, according to an annual survey conducted by Expect More Arizona, a statewide nonprofit, nonpartisan education advocacy group.
Among other state issues, such as immigration and border issues, taxes and healthcare, education earned the top ranking of the 600 statewide voters surveyed.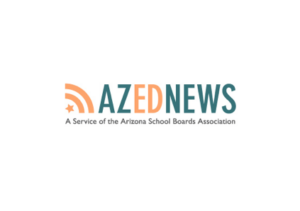 Gov. Doug Ducey said securing Arizona's water future is his chief priority during his State of the State address Jan. 14 at the Capitol in Phoenix. …
The Safe Arizona School's plan with more school counselors, more police officers on campus, improved background checks and restricted access to firearms for people who are a lethal threat "will make our schools safer and it's time for us to get this done," Ducey said. …
Ducey said more is needed for K-12 education funding with a focus on results, reforms and resources. …
"Four years ago, I heard what sounded like a really good idea to address the teacher shortage," Ducey said. "If someone graduates from an Arizona university, is willing to stay in Arizona, and teach in a public school, why not allow them to graduate debt-free by providing a scholarship?"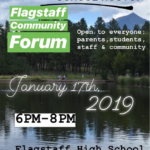 The Flagstaff High School Student Council will host a community forum to discuss issues such as Grading, School Safety, Dress Code and Campus Improvement on Thursday, January 17 from 6:00-8:00 p.m. at Flagstaff High School Commons.
Open to everyone: Parents, students, staff and community.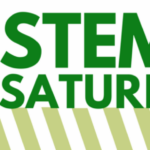 Connect2STEM is coming up on January 26! This family-friendly STEM event is hosted by University of Arizona and Cox Communications. Youth of all ages are invited to experience the wonders of STEM hands-on, encouraging them to one day pursue a degree or occupation in one of the related fields.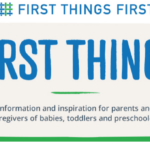 Can you spoil a baby?
You have a lot to worry about when you have a newborn. Things like feedings and diaper changes and if you'll ever get a good night's sleep again. But there's one thing you don't have to worry about: spoiling your baby by responding when they cry or holding them too much. In fact, that's just what they need from you.
Some afterschool professionals seem to have a magic touch-they know just what to do to engage and challenge youth. The proof of their wizardry? Children keep coming back for more! The good news: It's not a secret and it's not magic.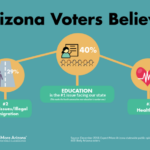 Expect More Arizona commissioned its annual statewide public opinion survey of 600 likely Arizona voters in mid-December 2018. For the fourth year in a row, poll results show that voters believe education is the most important issue facing our state, above immigration, healthcare or the economy. Voters continue to consider teacher pay and a general lack of funding to be our state's most significant education issues. A similar survey conducted earlier in December strictly among 600 likely voters living in rural Arizona yielded nearly identical results.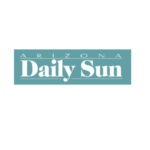 Flagstaff Unified School District had a year full of financial fluctuations to account for previously unmet needs, especially as the Red for Ed movement for improved teacher pay and school funding was in full swing throughout March and April. It also implemented various internal improvements for students.