Education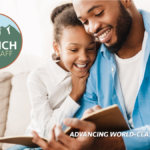 I'm writing on this day when we pause to celebrate the Rev. Dr. Martin Luther King, Jr.  Our Nation is again wrestling with its soul, trying to come to terms with its past, its present, and who we want to be in the future in the hope that we can live up to the creed that all people are created equal.
 
Every individual brings unique talents, skills, and gifts into this lifetime.  This is a beautiful thing, but it conflicts with one definition of equality: sameness. How can we all be the same (equal) when we are each uniquely different?  We cannot.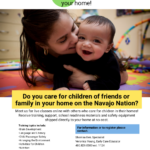 The Arizona Kith & Kin Project will present live online classes for those who care for children in their homes.
Do you care for children of friends or family in your home on the Navajo Nation?
Meet us for live classes online with others who care for children in their homes! Receive training, support, school readiness materials and safety equipment shipped directly to your home at no cost.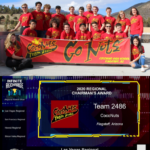 If you aren't already familiar with the innovative, young group that is the CocoNuts Robotics team we are glad to change that. If you are already familiar, stay tuned to learn what they have planned for the future. The first Northern Arizona robotics team of its kind, the CocoNuts were founded right here in Flagstaff at Coconino High School in 2007. Not only have they built exemplarary robots and received many prestigious awards, but are also heavily involved in the community. ​
Let's take a moment to celebrate these amazing young people that make up the CocoNuts and acknowledge their impact on our STEM community.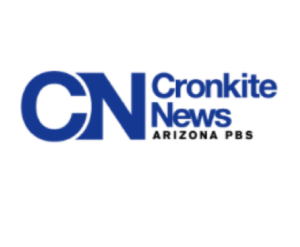 What can be done about the alarming rate of suicide among young people? Student journalists at Arizona State University's Walter Cronkite School of Journalism and Mass Communication have sought answers to that question, seeking workable solutions to what has become a public health crisis.
According to the federal Centers for Disease Control and Prevention, youth suicide rates climbed by 56% across the United States from 2007 to 2017, making it the second-leading cause of death for people ages 10 to 34. In Arizona, the rate of suicide among adolescents has consistently exceeded the national average.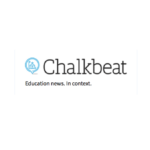 In New York, Texas, and a slice of the rest of the country where data is available, teachers and other staff where school buildings are open have higher COVID infection rates than their surrounding communities.
Critically, the data does not show whether teachers caught the virus in schools, or offer definitive answers about the risks of school reopening. It's possible the results reflect more widespread testing among teachers, and the evidence that remote teachers have lower infection rates is mixed. But the latest data complicates our understanding of the risks of school reopening.
"The fact that the staff rates are growing at a faster rate than the community rates is something we should be paying attention to," said Emily Oster, the Brown University researcher who spearheaded the analysis and collection of this data.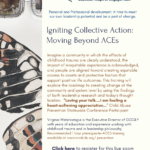 The Coconino Coalition for Children & Youth will present Igniting Collective Action: Moving Beyond ACEs at 10 a.m. Wednesday, Jan. 27 via Zoom. Click here to register.
Imagine a community in which the effects of childhood trauma are clearly understood, the impact of inequitable experience is acknowledged, and people are aligned toward creating equitable access to assets and protective factors that support positive life outcomes. This training will explore the roadmap to creating change at the community and system level by using the findings of both leadership research and today's thought leaders.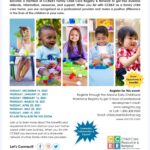 Child Care Resource & Referral will present a Family Child Care Registry & Networking Orientation from 6 to 8 p.m. via Zoom on Dec. 15, Jan. 21, Feb. 16, March 18, April 20, May 20 and June 15.
Register through the Arizona Early Childhood Workforce Registry to get two hours of professional development credit by going to www.azregistry.org, calling 1-800-308.9000 or sending an email to childcareinfo@cfraz.org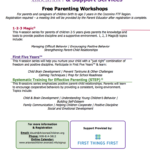 The Arizona's Children Association will present free parenting workshops for parents and caregivers of children birth to age 3 years in the Coconino FTF Region.
Registration required – a meeting link will be provided by the Parent Educator after registration is complete.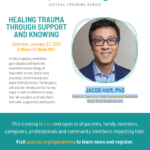 The Association for Supportive Child Care will present the UpLearning Virtual Training Series "Healing Trauma Support and Knowing" from 9 to 11 a.m. MST, Saturday, Jan. 23
In this engaging workshop, participants will learn the essential neurobiology of traumatic stress, but in very practical, child-friendly and adult-friendly terms. Participants will also be introduced to the key ways to talk to children in ways that de-escalate and help them feel safe, supported, and known.
Training will be provided by Jacob Ham, PhD, director, Center for Child Trauma and Resilience Mount Sinai Health System