Child Welfare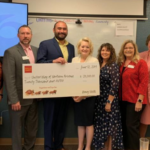 This year's KinderCamp™ classes have just wrapped up, and the program got a terrific graduation present – a $20,000 donation from Wells Fargo.
"We understand the importance of investing in early childhood education for our local youth," said Wells Fargo District Manager Misty Shepherd. "KinderCamp provides a bridge between each child's individual early learning experience and the formal kindergarten program. Wells Fargo is proud to support the United Way and its partners in this summer 'boot camp' that ensures all students are ready on the first day of kindergarten."

Led by the National Summer Learning Association (NSLA), National Summer Learning Week elevates the importance of keeping all kids learning, safe, and healthy during the summer.
On July 8-13, the country will unite in advocacy efforts and celebrations hosted by hundreds of partner organizations from libraries to parks and recreation centers and civic and non-profit groups to promote awareness of the importance of keeping kids healthy and engaged during the summer.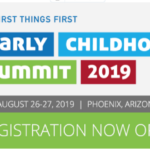 You still have time to join more than 1,400 early childhood supporters at the Phoenix Convention Center for the First Things First Early Childhood Summit 2019.
We have a few spots left for sponsor and exhibitor/advertiser opportunities for this very special event. These places will be filled in the next two weeks, so please put in your application today!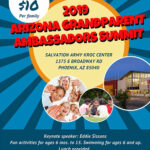 The 2019 Arizona Grandparent Ambassadors Summit to be held from 9 a.m. to 3:30 p.m. Saturday, Sept. 14 at the Salvation Army Kroc Center, 1375 E. Broadway Road, Phoenix.
A day of networking, advocacy, education and fun!
For all grandparents raising grandchildren, all relative placements, unlicensed non-relative placements and professionals who work in the kinship care field. DCS and non-DCS families are welcome!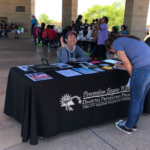 Hoop games and a bounce house for children, health and wellness information for parents — all could be found at the "Family Fun Day" wellness fair held June 19 at the Louise Yelloman Park in Tuba City.
Presented by the Coconino County Public Health Services District and AZ Health Zone, the celebration drew classes of school children, individual families and others to the park where health and community service organizations provided games for children and health information for parents including diabetes awareness, car safety seats and health food alternatives.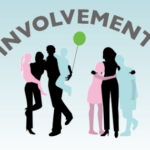 FrameShift Group (FSG) in partnership with the Family Involvement Center (FIC) Flagstaff office will assist the Coconino Regional Partnership Council (Council) in fully understanding the need to and interest in expanding the Well-Child and Family Care Strategy in the northern portion of the region, including the communities of Page, Fredonia and unincorporated communities of northern Coconino County, which includes communities on the Navajo Nation in the county.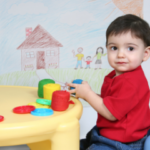 Great news for Arizona children and families!  As a part of the state budget recently passed, the legislature finally granted the Department of Economic Security (DES) the authority to expend $56 million in new annual federal child care money.  
DES moved at lightning speed to begin using these new dollars to increase scholarship rates and to serve more children. Thank you to all the parents, champions, and partners who called for investment of these funds in these three changes: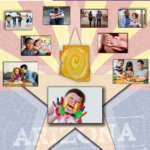 The Arizona Town Hall has created the comprehensive report "Strong Families Thriving Children," that discusses various aspects of family life including the systems that exist to support them, ways families can have more positive experiences, and some of the struggles families face that compromise their life experiences.
Arizona Town Hall officials expect the report to be used a resource on this topic for years to come.
Virginia Watahomigie, M.ADM, executive director of the Coconino Coalition for Children & Youth, contributed to the "Community Capacity" section that begins on page 84 of the report.
"Arizona nonprofit agencies play a crucial and cost-effective role in the state's prevention strategies and response to child welfare issues. Generally, missions of nonprofit agencies are geared toward meeting the long-term needs of our children and families, making nonprofits a strong defense and response system for the needs of our communities," Watahomigie reported.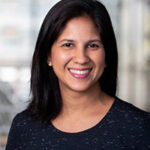 One of the guiding principles listed on the Arizona Department of Child Safety website is: "All Arizona's children are safe and protected from harm." But DCS's actions make clear that the agency has a funny definition of the word "all."
This legislative session, DCS successfully lobbied for a law, a floor amendment to SB 1539 introduced by Sen. Nancy Barto, that encourages the agency to cherry pick which children they will protect. The law gives the agency the chance to argue in court why children who have had run-ins with the juvenile justice system should not have the opportunity to be cared for by a foster parent.