Arizona Peer & Family Coalition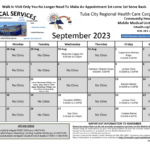 The following is a compilation of upcoming virtual events and programs in the Tuba City / Navajo Nation. To share your upcoming events, please attend the next Tuba City Regional Networking Zoom Meeting from *10 a.m. to noon the second Wednesday of the month. For an invitation, or to send information on upcoming events, programs, send an email to frank@coconinokids.org. *Please note time change in March to Dine Standard Time.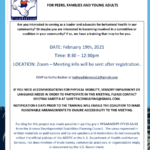 Are you interested in serving as a leader and advocate for behavioral health in our community? Or maybe you are interested in becoming involved in a committee or coalition in your community? If so, we have a training that may be for you.
The Arizona Peer & Family Coalition will present peer, families and young adult virtual training from 8:30 a.m. to 12:30 p.m. Friday, Feb. 19.