Advocacy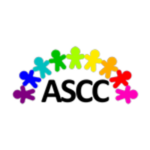 The Northern Arizona Early Childhood Symposium is the Association for Supportive Child Care's signature conference that brings together early childhood professionals across the state in the northern part of the state.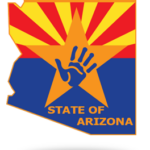 The willingness of people like you to help Arizona's children is part of what makes our State great! If you haven't already done so, please watch the video on the Arizona Department of Child Safety's website, which is part one of their five part video orientation.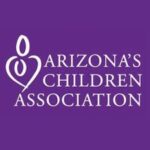 Arizona's Children Association recently posted a full-time position for an Independent Living Specialist III in the Flagstaff area. It is a MA level position and the candidate would complete psychosocial assessments with youth as part of the intake process, as well as work directly with youth to help them achieve their identified self-sufficiency goals in their transition from the foster care system to adulthood.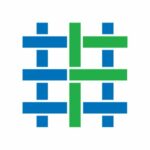 Sometimes the best way to make a difference in the lives of Arizona's young kids is to work within organizations that you're already a part of.
That's been the case for many service organizations throughout Arizona, who have partnered with First Things First to support early childhood health and development, not just for the young children, but for Arizona's communities, towns and cities.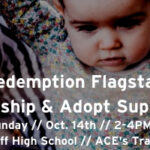 The Flagstaff Foster, Kinship & Adoption Support Group will meet from 2 to 4 p.m. Sunday Oct. 14 at Flagstaff High School, 613 N. Kendrick St., Flagstaff.
Free training – "Adverse Childhood Experiences, ACE's and Positve Responses 2.0" with Deborah Sheehan 

Candidates for elected office through Coconino County are addressing youth education and child welfare issues with Coconino Coalition for Children & Youth's Candidate Questionnaire Webpage.
More than a dozen candidates have already filled out the questionnaires since the page was launched in mid-September.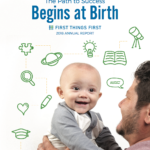 The number of children with access to quality early learning has doubled. Thousands of families have access to home visiting programs proven to improve family resiliency and increase school readiness. Regions throughout the state are working on addressing gaps for young children in local health systems.
These and other impacts of Arizona's early childhood investments are detailed in the 2018 First Things First annual report. The report also includes data about the needs of young children – and the programs working to meet those needs – to inform and inspire our collective work on behalf of children birth to age 5.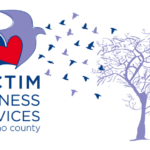 Victim Witness Services for Coconino County is seeking to hire a Felony Victim Advocate for their Flagstaff office.
Nature of Work: Under the direct supervision of the Lead Advocate, this position provides direct services to victims of felony crimes in a trauma-informed, person-centric manner. The Felony Advocate will develop and maintain an evidence-based approach to serving victims of these crime types.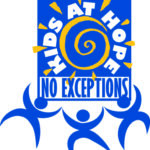 Dear Community Provider and Juvenile Justice Personnel, A special training on "Unleashing the Power of Kids at Hope," customized to community providers and juvenile justice personnel is being offered on September 12, 2018, from 9:30 a.m. – 1:30 p.m. in Flagstaff, AZ by the Juvenile Justice Services of the Arizona Supreme Court.