Advocacy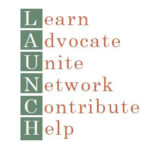 The United Way is proud to be a major supporter of LAUNCH Flagstaff, the unique partnership of community stakeholders dedicated to creating and maintaining a world-class education for all Flagstaff students from cradle to career.
This collaboration, which also receives major funding from the Arizona Community Foundation of Flagstaff and The Wharton Foundation, is not a new program or service. Instead, it is a diverse group representing schools (preK through graduate school), businesses, government agencies, service organizations, private education providers, non-profit groups, and concerned citizens who recognize that the issues facing our educational system are not just the responsibility of our schools.

Coconino County Public Health Services District is looking for parents with children under 5 to participate in focus groups. The groups will take place at the WIC Clinic to hear from parents about how WIC can better serve them. All participants will receive a $25 gift card! Kids are welcome!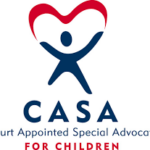 You are invited to join us for a casual conversation about the Court Appointed Special Advocates (CASA) Program. Come learn how you can have a lifelong impact on a child in foster care in Coconino County. CASA volunteers are everyday people, appointed by a judge to review a case of abuse or neglect. Volunteers meet with the children invovled in the case and become an integral part of the court team, ultimately reporting back to the judge with vital information about the case.

CCC&Y Williams Child Abuse Prevention Council would like to invite you to the discussion! It has come to our attention that there are concerns about the lack of affordable and available child care in the community of Williams. We are looking for the community to come together to discuss the needs and concerns around this issue.

SafeTALK is a half-day education session intended to provide 'suicide awareness for everyone' where attendees will learn the skills to acknowledge an individual at risk and utilize the resources to connect that person to in order to keep them safe. The session will be held on Tuesday, April 18th from 1 p.m. – 4 p.m at the Flagstaff Family Resource Center.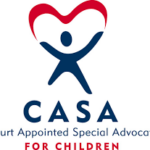 CASAs are desperately needed in Coconino County! CASA volunteers will stay with children who are victims of abuse or neglect until the child is placed in a safe, permanent home. For many of these children, CASA volunteers are the only constant adult presence in their life at the time.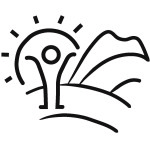 The Coconino Coalition for Children & Youth's April 17th board meeting will be canceled due to a Board of Directors Retreat.
CCC&Y will hold its next monthly board meeting from noon to 1:30 p.m. Monday, May 15 at the County Health and Community Services Building, 2625 N. King St., Ponderosa Room, Flagstaff.
ALL are welcome to attend and join in the discussion.
Send an email to info@coconinokids.org or call 928-679-7318 for more information.

The Arizona Daily Sun joined us at the Child Abuse Prevention Conference and posted some wonderful pictures on there website. Thank you to everyone that came and participated!

Don't miss your chance to shine a spotlight on your program, coworker, or leadership!
Nominate them for the 2017 Out-Of-School Time Awards of Excellence! Submit your nominations Monday, March 27th – Friday, April 28th here