Advocacy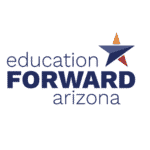 I am writing to ensure that you saw the open letter below, signed by 15 Arizona university and college presidents.
The letter shares a powerful cross-college message about the need to significantly increase the number of Arizona adults who pursue education after high school — and the benefits that individuals, communities, and the state economy will realize when they do.
To hit the state's attainment goal, we need to add more than 500,000 degrees and certificates over the next seven years. That will require a coordinated and sustained effort, and we need your help.
Once you read the letter below, please sign on to add your support hereand join us as we launch Everything to Gain, a statewide effort to improve education outcomes PK-20 that are needed to increase attainment of degrees and certificates.