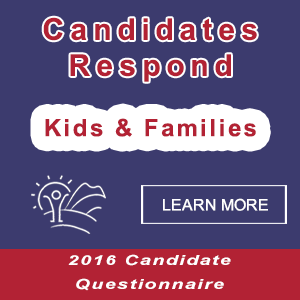 CCC&Y's Action and Outreach Committee has developed the following questionnaire for ALL Candidates in our region this election season.  Our intent is to inform voters, providing them with perspective on candidate views, their role as an elected official, and their position as a potential advocate representing the children, youth, and families of Coconino County.
The following are the responses we received by the Oct. 1, 2016 deadline:
Arizona State Senate — District 6
Candidate Sylvia Allen
Candidate Nikki Bagley
Coconino County Board of Supervisors
District 1 Candidate Art Babbott
District 2 Candidate Elizabeth 'Liz' Archuleta
District 3 Candidate Christine Gannon
District 3 Candidate Matt Ryan
District 4 Candidate Josh Collier
Flagstaff City Council
Mayoral Candidates
Candidate Coral Evans
Candidate Jerry Nabours
Flagstaff City Council Candidates
Candidate Karla Brewster
Candidate Jim McCarthy
Candidate Charlie Odegaard
Candidate Adam Shimoni
Candidate Jamie Whelan
The candidates were asked the following questions:
Please list no more than three children, youth or family focused causes or organizations that you have supported as an employee, donor or volunteer.
What do you believe the role of elected officials is in their communities when it comes to serving and advocating for children and youth?
What do you think the two most pressing issues are for youth and their families?
Within the duties of your elected office, how can and will you support children and families of our community?
How would you as an elected official support an equitable school system for ALL students, cradle to career?
Please share your thoughts on early childhood education and its role in the educational system.
Even with the passage of Prop. 123, Arizona is one of the lowest states in the nation on per pupil funding.  As an elected official, how would you work with other elected officials at any level to ensure an increase in per pupil funding as the next step to Prop.123?
How can concern for the welfare of children and be expressed in your legislative agenda?
Plus +
Statewide Voting Information
Category: Child Welfare, Education, Events, General