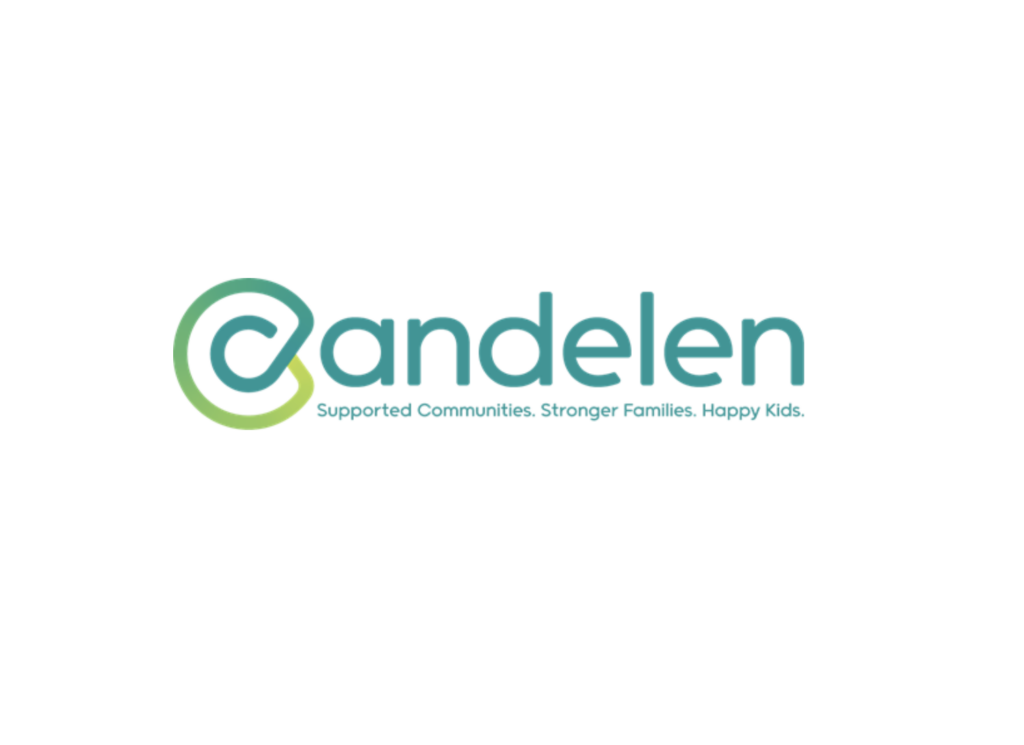 By Candelen

Candelen
is seeking a Family Partner Specialist.
General Summary 
The Family Partner Specialist uses community-based collaboration to develop, implement, and navigate families to social services by using a relationship-based approach.
Click here to apply
Be A Part of Something Bigger!
Join the team that supports parents and caregivers through early childhood programs and advocates on behalf of children across Arizona. On top of engaging in work that makes a measurable difference in the lives of others, you'll be in an environment that's fun, engaging, and fosters a culture of inclusion and respect. All of this is built on the foundation of our core values—relentless pursuit of challenge, excellence, and humility. Feel appreciated and valued while making an impact on your community.
Why choose us?
Here, you're a co-creator of your career path, your life, and your future—as well as ours. You are provided with a safe, trusting environment where your voice matters. In addition, we provide a rich, comprehensive benefits package that includes:
Medical, dental, and vision insurance
Personal and professional development
Flexible work schedules
Telecommuting
Bilingual Pay Differential
Wellness programming
Financial education
Career planning
Opportunities to pursue your passions
Work-life integration
Ample time off (including two full weeks fully compensated office closures annually)
Paid holidays
Life insurance
401K
Variety of other voluntary benefit options
Essential Duties and Responsibilities 
Meet with families in a variety of settings (schools, community locations, etc.) to build a trusting relationship by gathering input and building on the families' strengths.
Actively provides support to identify needs, gaps and challenges to provide recommendations that are responsive to family needs and community partners.
Implement and support development of a coordinated intake system to help families identify and connect to the social services they need.
Create and maintain high quality relationships with new and existingcommunity partners to coordinate and collaborate services to form partnerships that benefit everyone .
Collect and organize data related to family services and social service utilization, including identifying needs, gaps, and challenges.
Participate in new program design for family partner coordination internally and externally, providing recommendations that are responsive to community partners and family needs.
Ability to adapt, adjust to changing priorities, respond quickly to changing ideas, responsibilities, expectations, trends, strategies and other processes; and support working partnerships in doing the same.
Communicating and effectively interacting with people across cultures, being aware of personal views, having a positive attitude towards cultural differences, working collaboratively to connect and identify, and respond to the needs of diverse communities.
Effectively represent the Candelen brand in the community. Act as the face, voice, eyes, and ears for Candelen through community-based coordination and collaboration. Represents the programs and organization internally and externally with innovation to support and guide the organization's vision and mission.
Drives development of program goals, contracts, and business plans to meet program and organization strategic and quality targets.
Demonstrates alignment with Candelen's core values through good judgement, self-awareness, high integrity, strong interpersonal skills and character that inspires trust and humility. Ability to form productive working relationships, generate trust, willingness to give and receive honest feedback, competence and inspires trust.
Work collaboratively to support the organization's vision and mission with innovation and out-of-the-box thinking. 
Qualifications 
Bachelor's Degree in social services, family and consumer science, or a related field.
Two years' experience working with families, social services, or a related position.
Attention to detail with the ability to perform assignments and job responsibilities efficiently, accurately, and in a timely manner.
Ability to work effectively in collaboration with diverse groups of people.
Have integrity, transparency and hold a positive attitude.
Be mission-driven and self-directed with demonstrated passion to Candelen's mission, vision and core values.
Strong analytical skills, basic business intuition, work ethic and common sense.
Reliable transportation, by automobile, ability to travel throughout the state, have a current and valid Arizona Driver's License and current vehicle insurance at all times.
Experience in a culturally and linguistically diverse work and/or community environment. English/Spanish bilingual required.
Proficient with computer programs and ability to navigate technology including but not limited to Microsoft Office, email systems, SLACK and related programs.
Employment is contingent upon ability to obtain and maintain an active fingerprint clearance card.
To meet the agency insurance requirements, a copy of your most recent 39-month Motor Vehicle Record is required to be submitted upon hire.  No more than one (1) at-fault accident or two (2) moving violation tickets that are not listed under the "major ticket" category, as defined by the Candelen insurance company (list available upon request) may be on your 39-month driving record.
Physical Demand/Work Environment 
Ability to maintain objectivity. Includes the knowledge and ability to maintain confidential information and high ethical standards.
Ability to work independently and as a team member.
Ability to lift 15-30 pounds; stoop, bend, and squat to child's eye level for appropriate periods of time; stand for approximately three hours at a time, including being outdoors for extended periods of time; sit periods of time on the floor; get up and down from the floor without assistance; run after a child, if necessary; climb and descend a flight of stairs.
Flexibility to work evenings and weekends, as needed.
Maintain a professional appearance in accordance with organization policy.
NOTE:
The statements above are intended to describe the general nature and level of work performed by people assigned to this classification. They are not intended to be construed as an exhaustive list of all responsibilities, duties, and skills required of personnel so classified.