PHOENIX — BLOOM365 will present "Trusted Adult Ally Training" in Phoenix through Feb. 19.
This 16 hour training prepares school and community stakeholders with the knowledge, confidence, tools and skills to alleviate the barriers to safety, well-being and support for young people who have experienced or witnesses interpersonal violence (teen dating abuse, domestic/sexual violence, gender-based violence, cyber-abuse) victimization.
Click on images below for more information.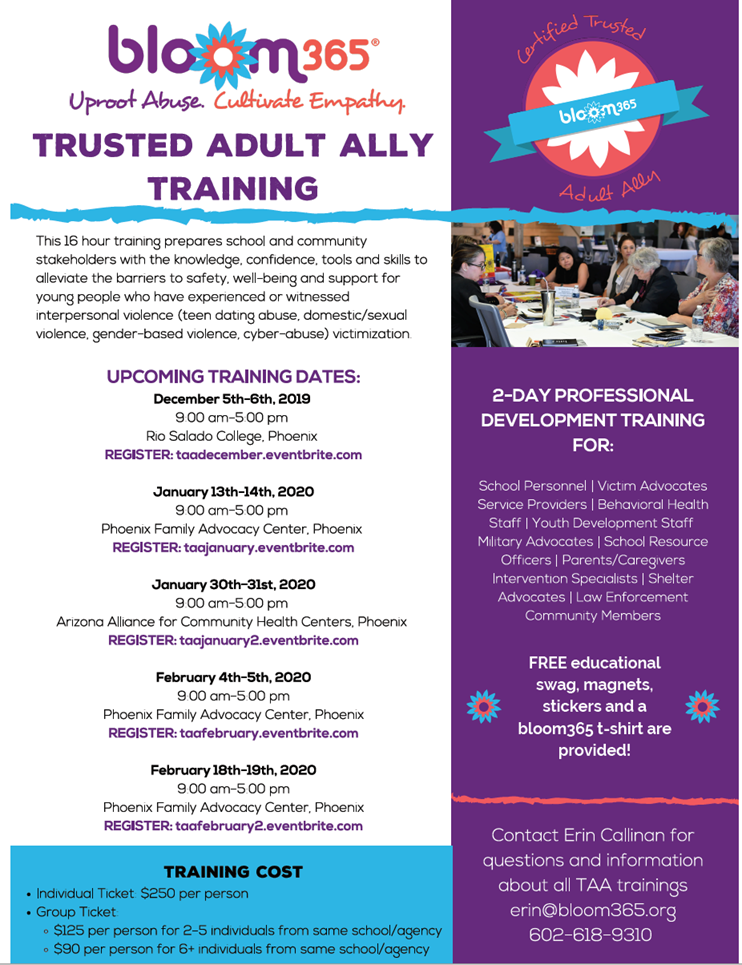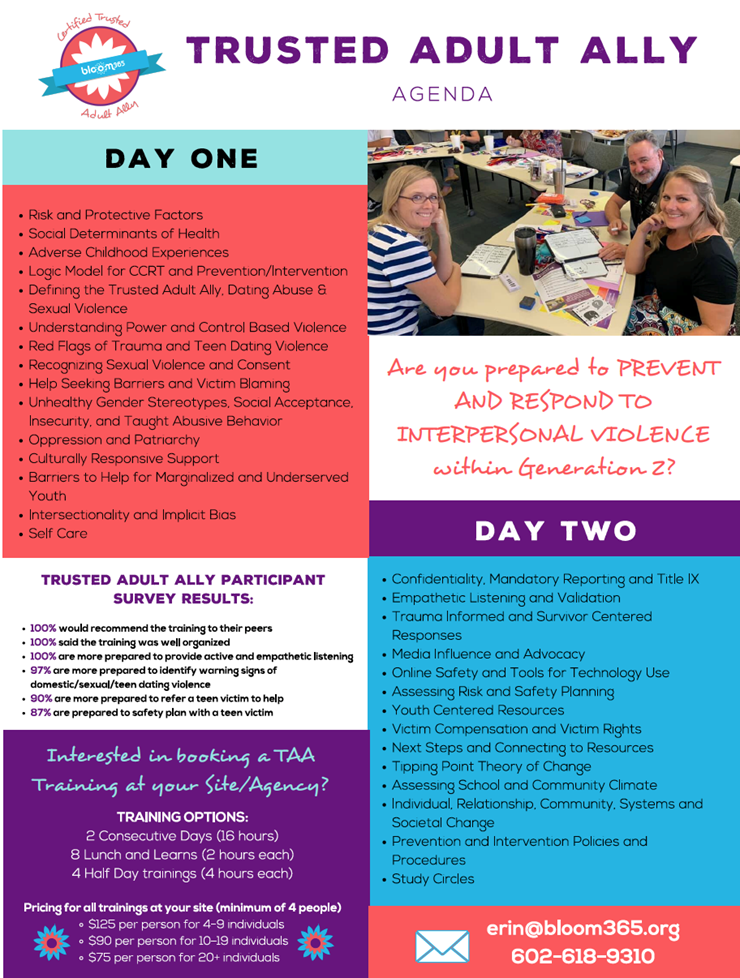 Category: Education, Educational Opportunities, Resources