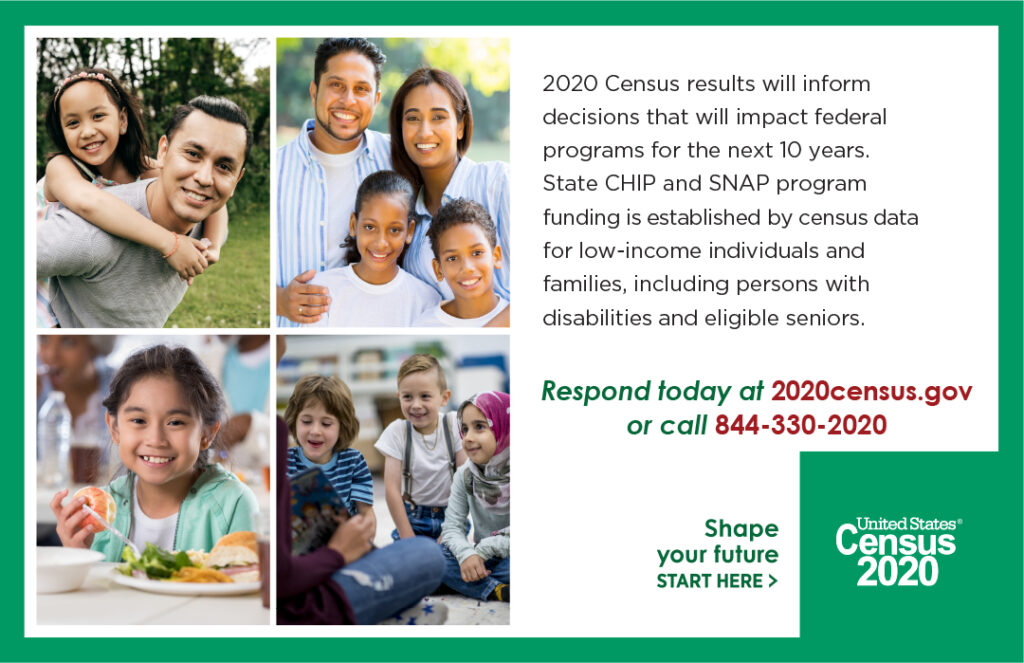 #2020Census results will inform decisions that will impact federal programs for the next 10 years. State CHIP and SNAP funding is established by census data for low-income individuals and families, including persons with disabilities and eligible seniors. To fill out your census, please visit 2020census.gov. #AmericaCounts
For more information, visit here.
***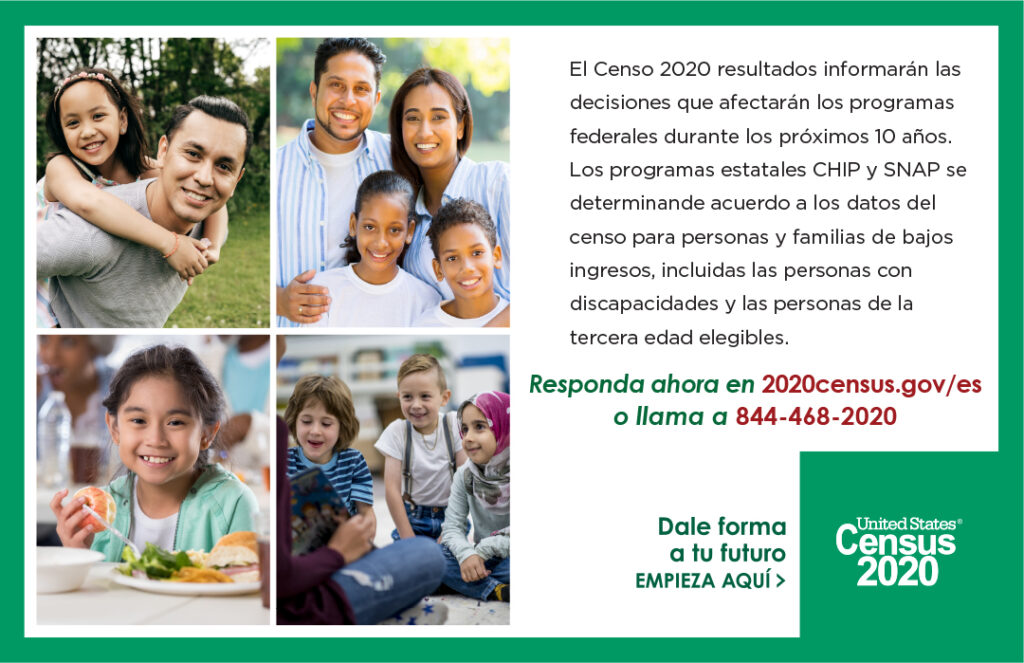 Los resultados del #Censo2020 informará a las decisiones que afectarán los programas federales durante los próximos 10 años. Los programas estatales CHIP y SNAP se establecen mediante información del censo para personas y familias de bajos ingresos, incluyendo a personas con discapacidades y personas de la tercera edad que son elegibles. Para completar tu censo, por favor visita 2020census.gov/es.
Para más información, visita aquí