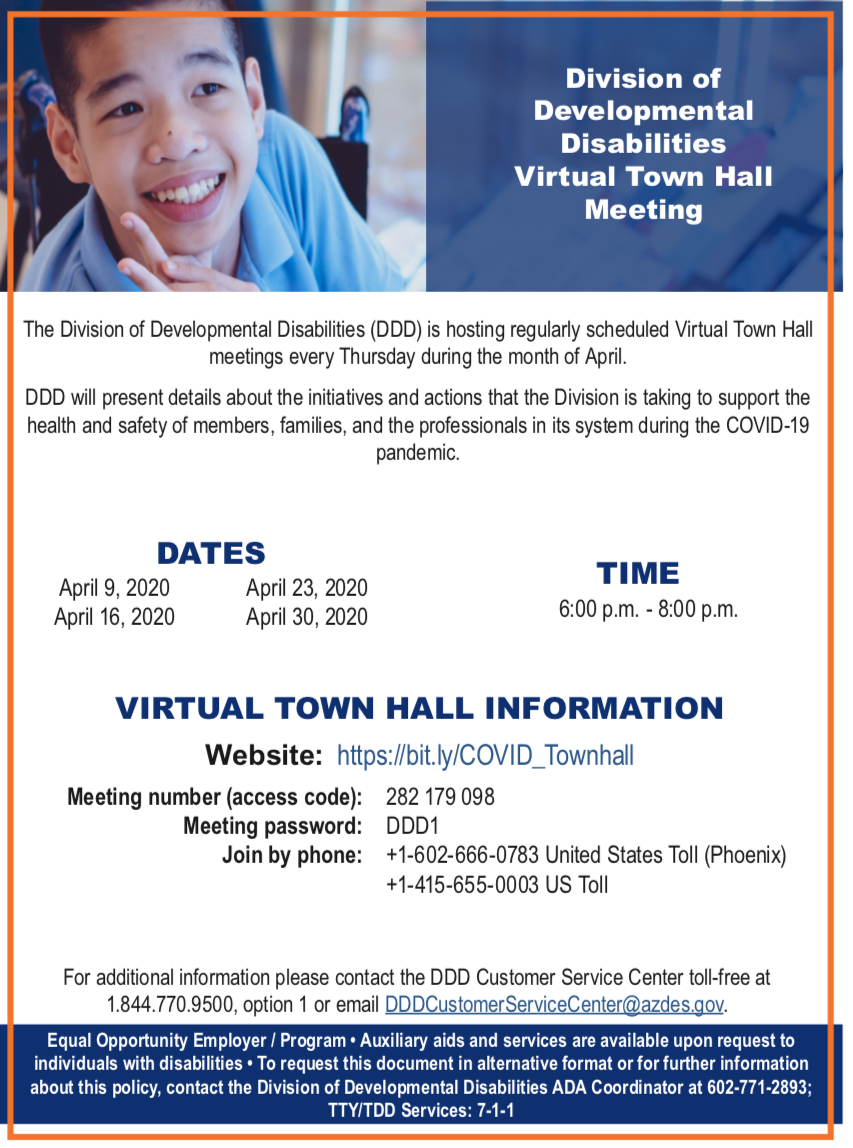 The Division of Developmental Disabilities (DDD) is hosting regularly scheduled Virtual Town Hall meetings every Thursday during the month of April.
DDD will present details about the initiatives and actions that the Division is taking to support the health and safety of members, families, and the professionals in its system during the COVID-19 pandemic.
The meetings will be held from 6 to 8 p.m. April 16, 23, 30.
Meeting number (access code): Meeting password: Join by phone:
282 179 098
DDD1
+1-602-666-0783 United States Toll (Phoenix) +1-415-655-0003 US Toll
For additional information please contact the DDD Customer Service Center toll-free at 1.844.770.9500, option 1 or email DDDCustomerServiceCenter@azdes.gov.
***