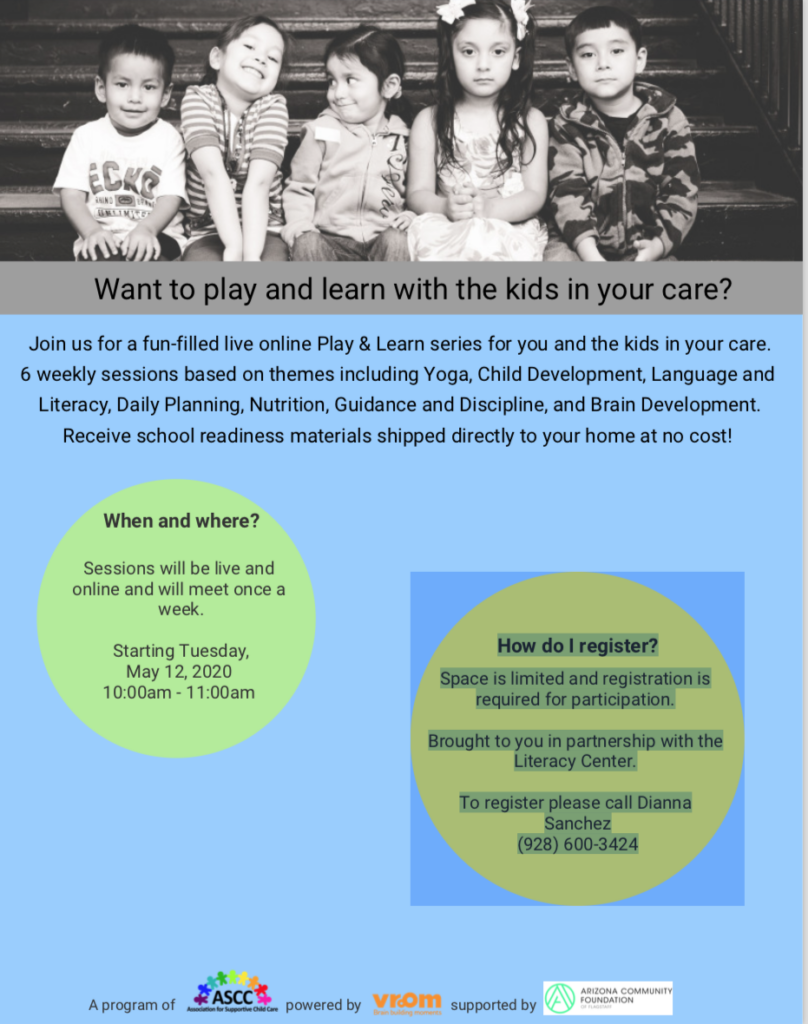 By the Association for Supportive Child Care
Join us for a fun-filled live online Play & Learn series for you and the kids in your care. 6 weekly sessions based on themes including Yoga, Child Development, Language and Literacy, Daily Planning, Nutrition, Guidance and Discipline, and Brain Development. Receive school readiness materials shipped directly to your home at no cost!
Sessions will be live and online and will meet once week starting 10 to 11 a.m. Tuesday, May 12.
Category: Education, Educational Opportunities, Programs, Resources