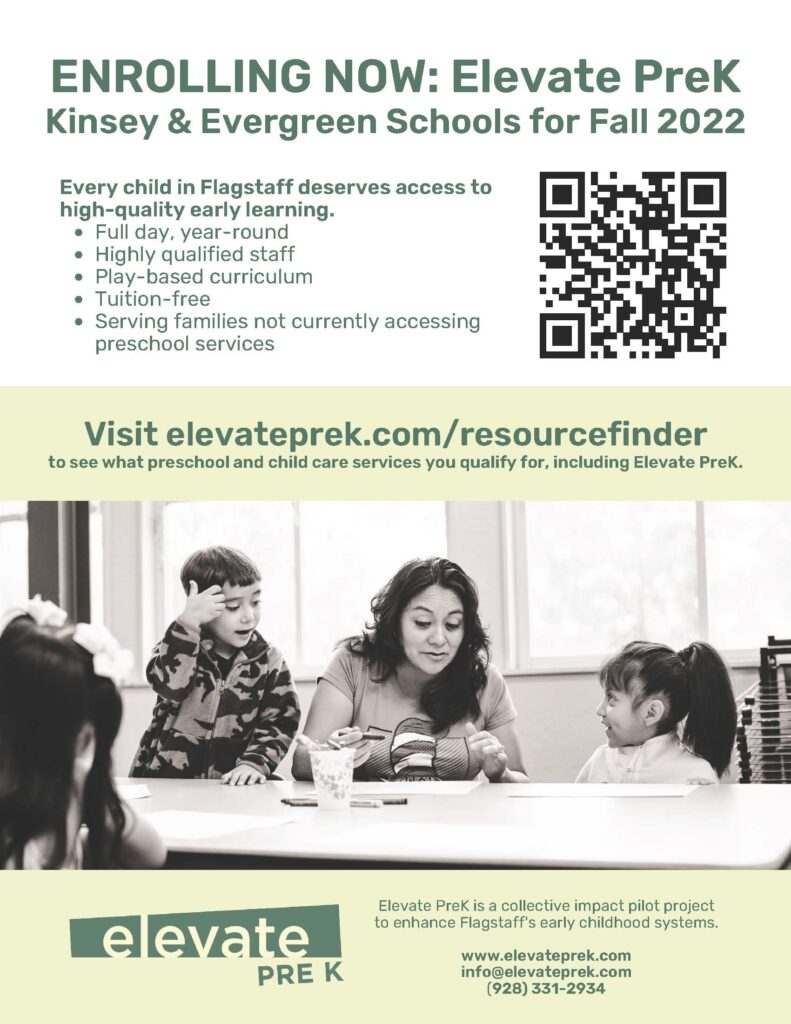 By Elevate PreK
Elevate PreK Kinsey & Evergreen Schools is now enrolling. Every child in Flagstaff deserves access to high-quality early learning.
The program features:
Full day, year-round
Highly qualified staff
Play-based curriculum
Tuition-free
Serving families not currently accessing preschool services
Click here to see what preschool and child care services you qualify for, including Elevate PreK.
Category: Education, Educational Opportunities, Programs, Resources