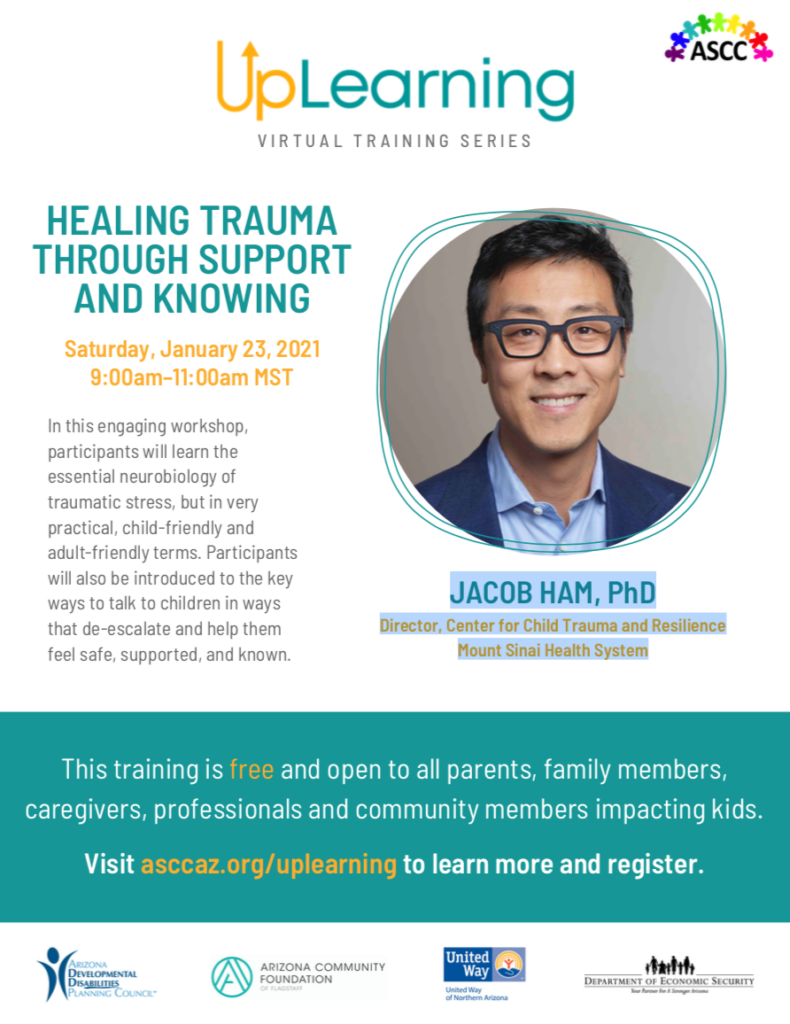 By the Association for Supportive Child Care

In this engaging workshop, participants will learn the essential neurobiology of traumatic stress, but in very practical, child-friendly and adult-friendly terms. Participants will also be introduced to the key ways to talk to children in ways that de-escalate and help them feel safe, supported, and known.
Training will be provided by Jacob Ham, PhD, director, Center for Child Trauma and Resilience Mount Sinai Health System
This training is free and open to all parents, family members, caregivers, professionals and community members impacting kids.
Visit asccaz.org/uplearning to learn more and register.