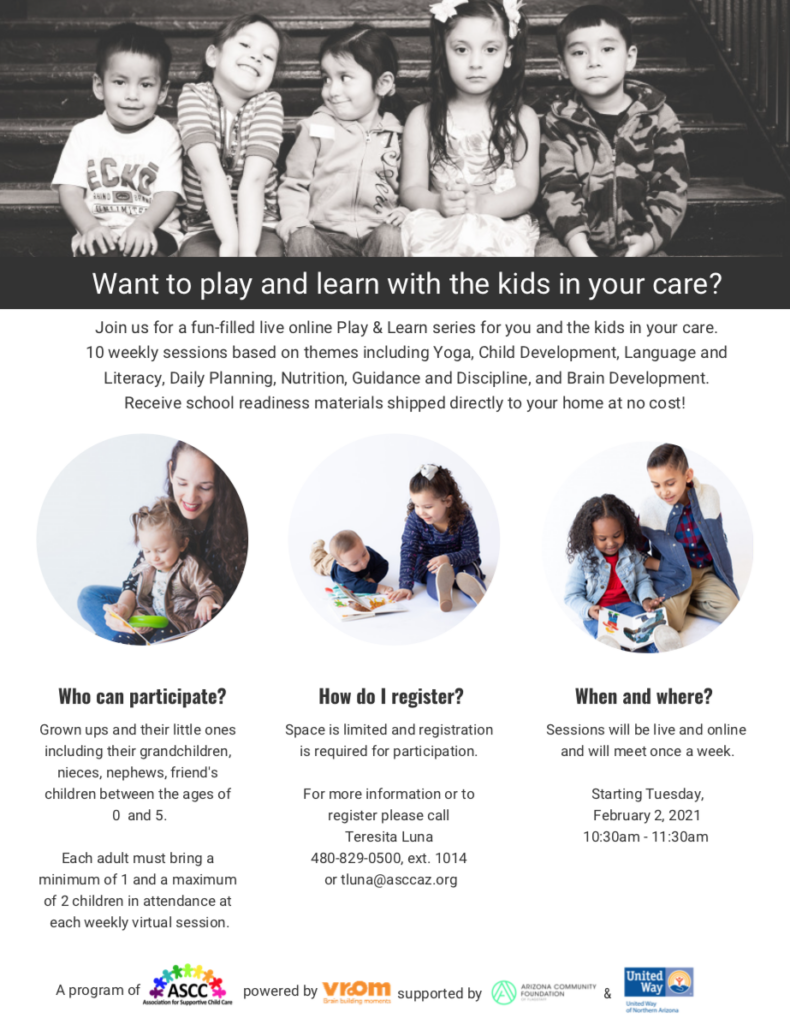 By the Association for Supportive Child Care

Join us for a fun-filled Play & Learn session for you and the kids in your care.
10 weekly sessions based on themes including Yoga, Child Development, Language and Literacy, Daily Planning, Nutrition, Guidance and Discipline, and Brain Development.
When and where?
Sessions will be live and online and will meet once a week.
Starting Tuesday, February 2, 2021 10:30am – 11:30am
Who can participate?
Grown ups and their little ones including their grandchildren, nieces, nephews, friend's children between the ages of 0 and 5. Each adult must bring a minimum of 1 and a maximum of 2 children in attendance at each weekly session.
How do I register?
Space is limited and registration is required for participation. To register please call Teresita Luna at 480-0500, ext. 1014 or via email at tluna@asccaz.org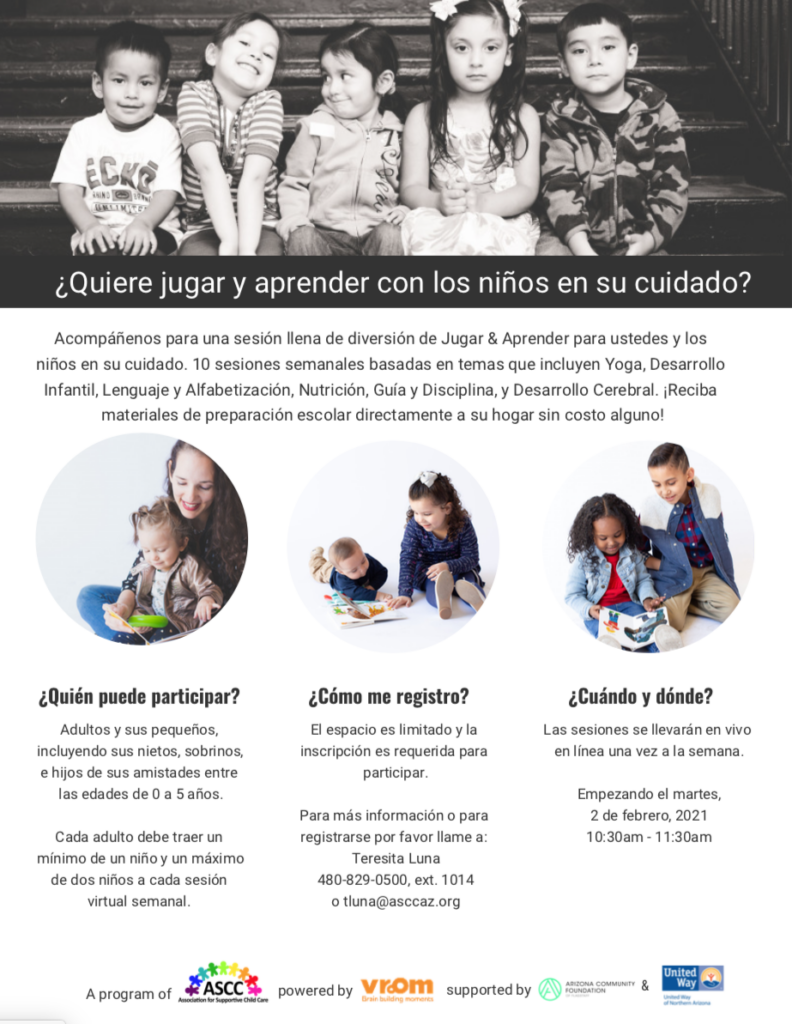 Category: Education, Educational Opportunities, Events, Programs, Resources