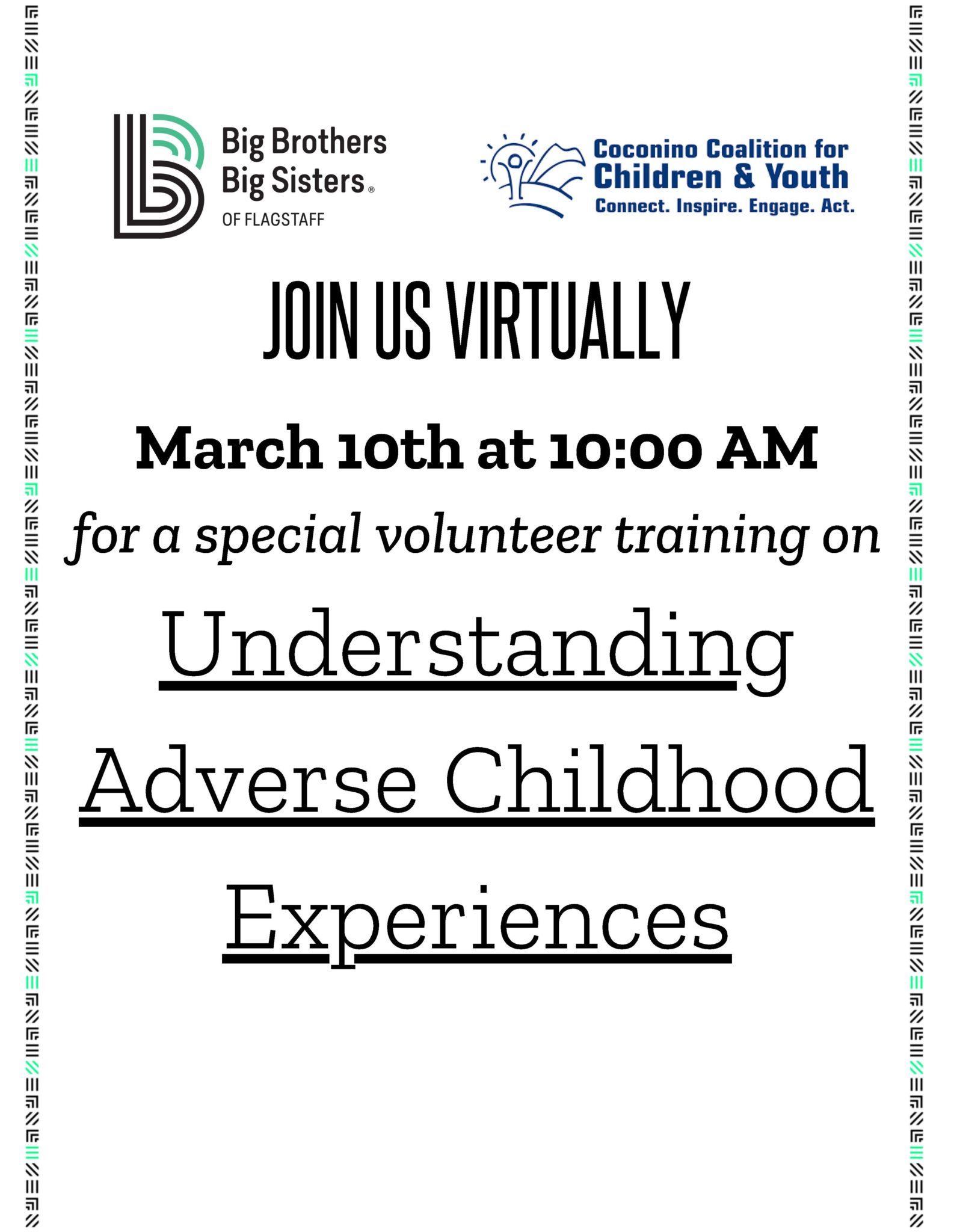 Click here for the entire e-newsletter
By Big Brothers Big Sisters of Flagstaff
Hello BBBSF Bigs,
We are excited to announce we have partnered with the Coconino Coalition for Children & Youth to offer you training on Adverse Childhood Experiences (ACES).
The effects of childhood trauma play out both personally for individuals, but also, have tremendous costs for society. There is much that society needs to acknowledge about the inequitable experiences of our community members, but also, there is much that all of us can do to mitigate these outcomes such as being a mentor.
This introductory training will give you foundational knowledge on ACEs as a volunteer working within the community and how you can build resilience within the youth you mentor.
We hope you'll join us on March 10th at 10:00 AM via Zoom for this exciting training! If you'd like to attend, please register below so we can keep you up to date with training information.
Thanks and Happy Monday to you all,
The BBBSF Team
Copyright © 2021 Big Brothers Big Sisters of Flagstaff, All rights reserved.
Category: Child Welfare, Education, Events, Programs, Resources