Presented by Alpine Community Theater at Sinagua Middle School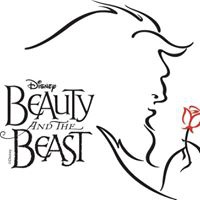 April 21 – May 6, 2017
Click here or on the picture to find out more about dates and times!
Alpine Community Theater of Flagstaff (ACT) is excited to announce our performances of "Disney's Beauty and the Beast".  This beloved fairy tale comes to life with a cast of 80 people, ranging in ages from 5 to 60!
This show is one for the record books and is pure entertainment for all ages.  Come join Belle as she embarks on the adventure of a lifetime!
Tickets can be purchased at the door!
Doors open one hour before the start time listed.
Admission Info:
Tickets are $5.00 for children ages 5 through 18, $5.00 for College Students with a College ID, $5.00 for ages 55 and up and $10.00 for adults.
General Day and Time Info:
Doors open one hour before start time. There will be a 15 minute intermission. There will also be raffle prizes. This is great entertainment for all ages.
Sinagua Middle School
3950 East Butler Avenue
Flagstaff, AZ86004
Category: Events