Frank Moraga
Frank Moraga's Latest Posts

Whether you are driving around running errands, taking one more road trip, or just sitting in the cool AC, here are some great Podcasts to wrap up your amazing summer!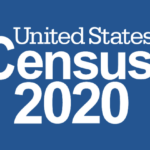 The Community Census Team is looking for agencies, organizations, and individuals who can help us spread public awareness and communicate with hard-to-reach populations. That support can come in many forms, from spreading the message with your membership and the public, to volunteering with the team and joining one of our Workgroups.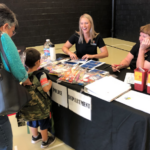 Parents and students gathered in the Williams Elementary-Middle School Gymnasium to register during the Williams Unified School District Back-to-School Registration Fair on July 17-18, 2019. Families received a variety of school supplies, including backpacks, provided by Coconino County agencies and area nonprofits.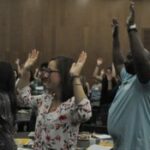 Sometimes student behaviors occur without warning, so developing ways to help students deal with stresses and providing teachers and school staff with trauma sensitive training so they can help are critically important.
"A lot of our students come from backgrounds where they've experienced trauma, and I think it's our job as educators to be able to educate them in the best way possible," said Jeff Martin, a language arts teacher at Osborn Middle School. "I think that comes from learning how to inform our own practices about trauma."
Creating boundaries, developing a support resource team, and finding ways to prevent compassion fatigue helps make classrooms and schools safer and more inclusive, said Meghan Stogner, MPC, a program manager for school-based services with Touchstone Health Services, which provides on-campus behavioral health services at 41 Arizona schools.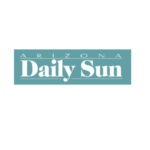 The click-clack of active keyboards resonated through a Coconino Community College computer lab this week as 20 kids typed away, earbuds in and faces to the screens.
They weren't playing games or surfing the web, though. They were coding their own websites.

Parents are breathing a sigh of relief as kids return to school. For so many of us the end of summer means regaining our daytime freedom. No more… "I'm hungry" or "I'm bored" as we drop our kids off at school or load them on the bus and send them on their way.
This time of year, may be a relief for parents everywhere, but for many this time of year invokes anxiety and frustration. Increases in local traffic, cross walks delays, and kids along the roads confirms the summers is drawing to a close.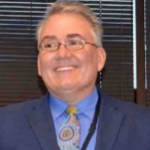 Kevin Campbell, an internationally known youth permanency expert and founder of the Center for Family Finding and Youth Connectedness, will return to Flagstaff for the presentation "Self-Healing Communities- a wide-scale prevention strategy for Coconino County," on Tuesday, Oct. 29.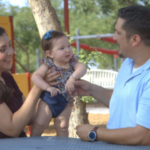 An estimated 5% of kids under age 5 were missed in the 2010 census. That's about 1 million young children, the highest of any single age group. The U.S. Census is asking early childhood supporters to help close that gap in 2020.
Here are a few things you can do to help ensure more young kids are counted: Explain that filling out the census yourself only takes about 10 minutes. And emphasize that parents should include babies on census forms, even if they are still in the hospital on April 1.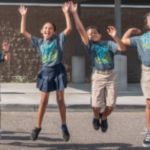 Register your group of 10 or more and get these additional special perks:
* $95 per person when registering groups of 10 or more
* Priority Seating at the Conference general sessions and lunch
* VIP Check in Table at the Conference
* Entry into Special Group Registration Give A Way