Frank Moraga
Frank Moraga's Latest Posts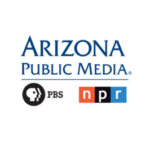 Gov. Doug Ducey announced Thursday that schools will have "data-driven benchmarks" to consider when determining when to reopen for traditional, in-classroom learning. However, schools will also have to offer free, on-site learning spaces to give students a place to go if needed.
The decision on when to return to in-person learning is in the hands of local school leaders, Ducey said, underlining that there would be options and flexibility.
Educators had been asking for the state to issue safety-conscious guidelines for weeks prior to the announcement. Organized "motor marches" were held statewide on Wednesday to call for reopening plans that would not put teachers or students at risk. The state says it will release the benchmarks by Aug. 7.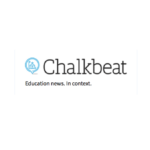 Shortly after we switched to distance learning in March, our school held a virtual spirit week with dress-up days, just like we would during a normal school year. Monday was Superhero Day, a chance for our elementary students to dress up like someone they view as a hero.
Instead of seeing lots of capes and masks, like one might expect, I logged into our virtual Facebook community that day to see a number of our students dressed up like their parents, many of whom work hourly wage jobs. There was a grocery store worker, complete with an apron and name tag, a third-grader donning her mother's nursing assistant scrubs, and a student dressed up with her dad's delivery truck driver cap. Our students were beaming with pride when they spoke of the work their parents have been doing as "essential workers" — work that is increasingly dangerous in the age of coronavirus and work that society has long undervalued.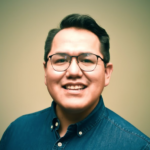 This week's featured Indigenous scientist is Aaron Yazzie. Aaron was born in Tuba City, Arizona, and was raised in Holbrook, Arizona, the seat of Navajo County.
Yazzie attended Stanford University, where he received a Bachelor of Science in Mechanical Engineering in 2008. In September of that year, he started working for NASA's Jet Propulsion Laboratory in Pasadena, California. There, he designs mechanical systems for robotic space research systems. He has contributed to the Mars Science Laboratory Rover missions, the Mars InSight Lander Mission, and the Mars 2020 Rover Mission, the latter of which is due to launch on July 30th, 2020. You can check out a 3D visualization of the Mars 2020 Perseverance Rover here.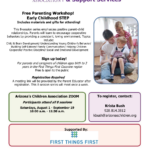 he Arizona's Children Association will present the "Parenting Workshop! — Early Childhood STEP" through Zoom.
Participants attend all 8 sessions
Saturdays, August 1 – September 19 10:00 a.m. – 11:30 a.m.
This 8-session series emphasizes positive parent-child relationships. Parents will learn to encourage cooperative behaviors by providing a consistent, loving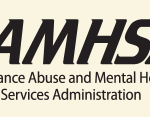 During the transition to 988, Americans who need help should continue to contact the National Suicide Prevention Lifeline by calling 1-800-273-8255 (1-800-273-TALK)
The Federal Communications Commission has adopted rules to establish 988 as the new, nationwide, 3-digit phone number for Americans in crisis to connect with suicide prevention and mental health crisis counselors. The rules require all phone service providers to direct all 988 calls to the existing National Suicide Prevention Lifeline by July 16, 2022.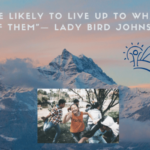 Research shows that Adverse Childhood Experiences, or ACEs, contribute to the likelihood of substance abuse and other health concerns later in life. Unfortunately, Arizona ranks higher than the national average for children who have experienced ACEs. These can include childhood traumas such as abuse and neglect. In fact, according to the Arizona ACE Consortium, "It is estimated that nearly 70,000 children in Arizona have more than five ACEs."
As ACE exposure goes up, the risk for negative outcomes such as substance abuse also goes up. For example, the rate of alcohol abuse jumps from a one in 69 chance to a one in six chance for individuals who have experienced seven or more Adverse Childhood Experiences. The rate of intravenous (IV) drug use is even more startling, going from a one in 480 chance to one in 30.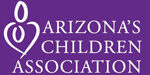 The Arizona's Children Association's Young Adult Services is seeking a MA level Clinician to work with youth transitioning out of the state foster care system. The Clinician would carry a caseload of youth for skills and case management, and would be completing the intake assessments. Licensing is a plus and could add the option of providing individual or group therapy for youth when a need is presented, but this is not a requirement for the position.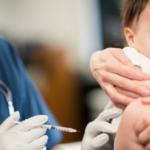 Health partners, including the Arizona Chapter of the American Academy of Pediatrics, urge families to keep their babies, toddlers and preschoolers on schedule for their immunizations after the coronavirus crisis caused many cancelled well-child visit appointments.
Read More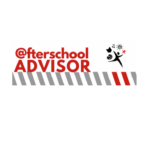 Early Bird Registration is now open for the 28th Annual School's Out, Make It Count Conference, taking place virtually from October 17 – 30, 2020.
60 hours of workshops for OST Staff, Teachers and Paraprofessionals
Continuing Education Units available for all workshops
CARE monies maybe used toward registration
Head to our website for more information, including a registration tutorial to walk you through the steps!