Frank Moraga
Frank Moraga's Latest Posts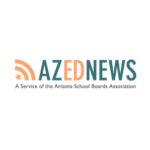 Tenth in a series: School leaders say better pay would help them attract teachers to Arizona's classrooms, especially in rural areas, and prevent educators from seeking more lucrative careers.
They're calling for the legislature to increase public K-12 education funding after an Arizona School Personnel Administrators Association survey of 150 public district and charter schools found that Arizona schools had 1,443.66 open teaching positions by Aug. 30, 2019, and many schools hired long-term substitute teachers to fill that gap.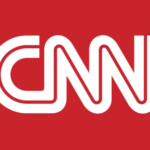 When Joevie Alvarado became a teacher, she never expected to teach American students 7,600 miles away.
But a dire shortage of US teachers means some schools are taking drastic measures — like hiring teachers from half a world away.
"For the first year, it's a little bit of a struggle because I'm the kind of person who misses family that easily," said Alvarado, who taught for a decade in the Philippines before moving to Arizona.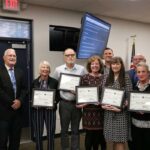 The Flagstaff Unified School District Governing Board proclaimed September 26, 2019 as Legendary Teacher Day to honor educators. 
The 2019 Legendary Teacher cohort consisted of Laura Driscoll from Knoles Elementary, Diane McLoy from Thomas Elementary, James Novak from Coconino High School, Patti Pastor from Flagstaff High School, and Carol Sharp from Sinagua Middle School.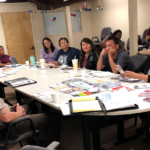 A variety of  health and welfare resource networking meetings are held each month in Coconino County. The meetings are presented in local restaurants, libraries, health care agencies and other locations where health professionals and representatives from a variety of governmental and non-profit organizations share information on upcoming programs and events that benefit the health and welfare of children, youth, parents and seniors throughout the region.
The following is a listing of some of those meetings. Please send any updates to frank@coconinokids.org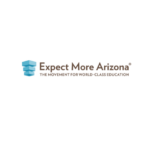 The Expect More Excellence Tour Spotlights what schools and communities in Arizona are doing today to make progress toward an excellent education for every student, and celebrates the kind of excellence we expect and believe must be available to all students. It is important to identify the programs and initiatives we know are working so they can be celebrated and potentially replicated. Check out these Excellence Tourstories from September.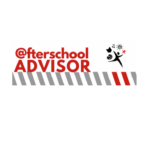 Awards, Workshops, Give-A-Ways, Exhibitors, tons of great information, and complimentary lunch. This is the 27th and best year yet for the conference, sign up to join us!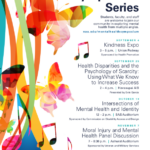 The NAU Mental Health Symposium Series continues with:
"Intersections of Mental Health and Identity," noon to 2 p.m. Thursday, Oct. 10 at SAS Auditorium, Northern Arizona University. Sponsored by the Commission on Disability Access and Design.
"Moral Injury and Mental Health Panel Discussion," 7 to 8:30 p.m. Thursday, Nov. 7 at Ashurst Auditorium. Sponsored by Veterans and Military Services.
"Epic Fail," 6 to 8 p.m. Thursday, Dec. 5, Cline Library Auditorium. Sponsored by ASNAU and SHAC.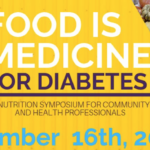 By Native Americans for Community Action FLAGSTAFF — A "Food is Medicine for Diabetes: A Nutrition Symposium for Community and Health Professionals" will be held from 7:15 a.m. to 4:45 p.m. Saturday, Nov. 16 at Coconino High School, 2801 n. Isabel St., Flagstaff. View Map Register here Community and Health Professionals are welcome to attend both […]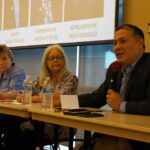 This year's Arizona Grandparent Ambassadors (AZGA) Summit was a huge success, with nearly 200 kinship family members in attendance.
Every September, AZGA invites families to the meeting to get to know one another and discuss kinship care issues, hold a dialogue with legislators during a panel discussion, learn about community support services and work on public policies they want lawmakers to support in the upcoming legislative session, which begins in January.