Frank Moraga
Frank Moraga's Latest Posts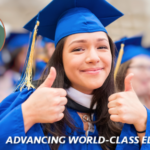 Click here for the entire e-newsletter THREE STEPS FORWARD Internship Coordination Strengthens The community efforts of the Flagstaff Internship Network will be strengthened this fall with the addition of two staff positions at Coconino Community College and Flagstaff Unified School District. Both positions will be funded through monies awarded to both CCC and FUSD […]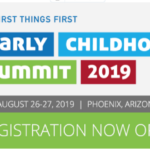 You still have time to join more than 1,400 early childhood supporters at the Phoenix Convention Center for the First Things First Early Childhood Summit 2019.
We have a few spots left for sponsor and exhibitor/advertiser opportunities for this very special event. These places will be filled in the next two weeks, so please put in your application today!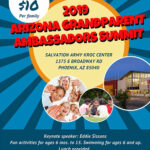 The 2019 Arizona Grandparent Ambassadors Summit to be held from 9 a.m. to 3:30 p.m. Saturday, Sept. 14 at the Salvation Army Kroc Center, 1375 E. Broadway Road, Phoenix.
A day of networking, advocacy, education and fun!
For all grandparents raising grandchildren, all relative placements, unlicensed non-relative placements and professionals who work in the kinship care field. DCS and non-DCS families are welcome!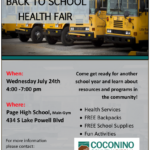 The Page Back to School Health Fair will be held from 4 to 7 p.m. Wednesday, July 24 at Page High School, 434 S. Lake Powell Blvd., Page.
Come get ready for another school year and learn about resources and programs in the community!
• Health Services
• FREE Backpacks
• FREE School Supplies
• Fun Activities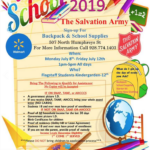 We're gearing up for our back to school and shopping spree! If you need assistance getting your scholars prepared for school please come in! Call our office if you have questions 928-774-1403.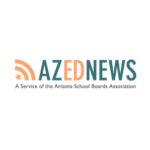 Arizona's state test scores are improving, but only by a few percentage points.
Early AzMERIT standardized test results obtained by The Arizona Republic show small increases in the percentage of students passing the test in most grade levels in reading and math.
But the scores still show more than half the students in most categories, including in third-grade reading, aren't passing the test.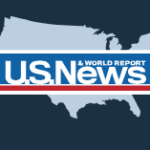 TEACHERS IN THE U.S. work longer hours and spend more time during the school day teaching than teachers in other parts of the world. And while the majority are satisfied with their jobs, only a fraction believes American society values their profession.
The topline findings of the Teaching and Learning International Survey, an international study published Wednesday by the National Center for Education Statistics, showcase the grievances at the heart of the wave of educator unrest that's prompted strikes, protests and walkouts in nearly a dozen states and school districts across the U.S.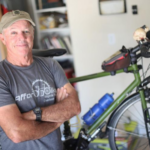 In 2004 Derald Cox retired from his position as assistant principal and athletics director at Flagstaff High School. In the 15 years since, he's bicycled 211 days and 11,377 miles across 30 states — recently completing a perimeter around the entirety of the United States on his own two wheels.
It's clear Cox also used to be a math teacher because he's even calculated the number of revolutions his tires have taken in those years: just over 8 million.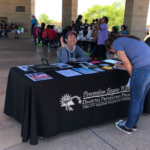 Hoop games and a bounce house for children, health and wellness information for parents — all could be found at the "Family Fun Day" wellness fair held June 19 at the Louise Yelloman Park in Tuba City.
Presented by the Coconino County Public Health Services District and AZ Health Zone, the celebration drew classes of school children, individual families and others to the park where health and community service organizations provided games for children and health information for parents including diabetes awareness, car safety seats and health food alternatives.