Frank Moraga
Frank Moraga's Latest Posts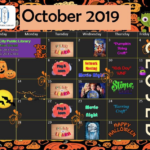 The following is a compilation of upcoming events and programs in the Tuba City / Navajo Nation. To share your upcoming events, please attend the next Tuba City Regional Networking Meeting from *10 a.m. to noon the second Wednesday of the month at the Tuba City Public Library, Community Conference Room, 78 Main St., Tuba City. *Please note time change in March to Dine Standard Time.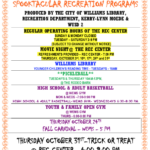 From Folklorico dance instruction to Kids Craft and a Steam train to the Grand Canyon, a variety of events in Williams are scheduled in March and the rest of 2019.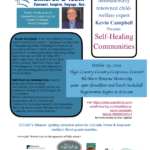 Zoom streaming to be held in Page. More details to come.
Ticket sales have ended for Kevin Campbell's presentation on "Self-Healing Communities," from 9 a.m. to 4 p.m. Tuesday, Oct. 29 at the High Country Conference Center, 201 W. Butler Ave., Flagstaff.
We are excited to announce this has attracted statewide attention including local, state and federal representation as well as a policy analyst.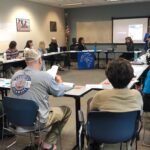 The Coconino Coalition for Children & Youth will hold its next monthly board meeting from noon to 1:30 p.m. Monday, Oct. 21 at the County Health and Community Services Building, 2625 N. King St., Ponderosa Room, Flagstaff.
ALL are welcome to attend the Coalition's monthly board meeting and join in the discussion.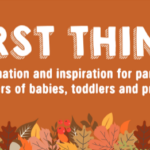 Click here for the entire e-newsletter October 2019 Safe sleep for your baby October is Safe Sleep Awareness Month in Arizona, highlighting the things you can do to create a safe sleep environment in your home. Learn more Tips to ease your little one into Halloween Halloween is a fun time of year, […]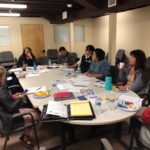 Meeting to be followed by drug abuse awareness program presented by the Tuba City Child Abuse Prevention (CAP) Council
The next monthly Tuba City Regional Networking Meeting will be held from *10 a.m. to noon Wednesday, Oct. 9 at the Tuba City Public Library, Community Conference Room, 78 Main St., Tuba City.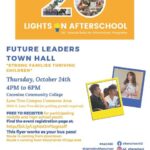 The Arizona Center for Afterschool Excellence (AzCASE) is working with Arizona Town Hall to carry out three Future Leaders Town Hall (FLTH) events in Maricopa, Pinal and Coconino counties.
The Future Leaders Town Hall in Flagstaff is being organized in a partnership with Coconino County, LAUNCH Flagstaff and the venue sponsor is Coconino Community College.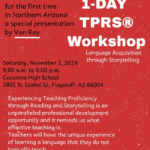 FLAGSTAFF — Coconino High School to hold a one-day TPRS language workshop from 9 a.m. to 1 p.m. Saturday, Nov. 2. The event will include a special presentation by Von Ray. Don't miss this opportunity. Share this information with ESL/SEI and second language teachers in your area. What is TPRS? TPRS® is a method of s​econd-language […]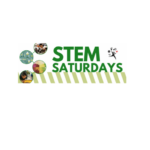 Thanks to support from Palo Verde Nuclear Generating Station, AzCASE has expanded our STEM Track at the 2019 School's Out, Make It Count Conference to include 11 STEM-focused workshops. Join us October 19th to learn activity ideas and instructional methods for bringing quality STEM into out-of-school time settings.