Frank Moraga
Frank Moraga's Latest Posts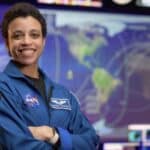 Join the Afterschool Alliance, NASA, and Million Girls Moonshot for a virtual Lights On Afterschool event, featuring a pre-recorded interaction at the International Space Station with astronaut Jessica Watkins and actress Keke Palmer. During the event, scientists and engineers will answer your questions about all things NASA missions and careers!
Join us Thursday, October 20, 4:20 PM ET as we celebrate Lights On Afterschool with an exciting discussion about NASA missions and STEM careers. Organize a watch party in your afterschool program to highlight STEM in afterschool!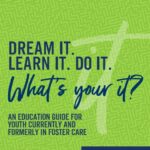 It is the time of year to where the focus shifts to current high school seniors and students who are working on earning their GED!
AFFCF is pleased to bring you the latest information about the resources you need to help you and your student get ready for post-secondary studies.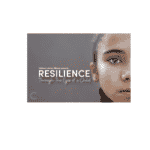 It is often said, children are so resilient. And that could not be truer for the youth and their families in the state. This year, show your support for their well-being and help us celebrate child advocate honorees who have continued to push through adversity to help create an Arizona where all children thrive.
On Tuesday, October 25, join CAA and other supporters like you for Resilience Through the Eyes of a Child, an annual fundraiser to benefit CAA advocacy campaigns. Shawn Pearson, founder of Zion Institute, Senator Lela Alston, and the late Senator Dave Bradley will be honored this year for their commitment to children and families.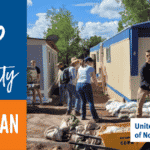 Why should you donate to United Way of Northern Arizona during our annual campaign?
Because when people struggle to meet basic needs – like food, shelter, and safety – everything else becomes more difficult.
Fueled by your financial support, UWNA and its network of partners work with families and individuals so they can move from day-to-day existence to planning for a positive future.
Your donation to UWNA is combined with other gifts and used to support food banks, shelters for the homeless, and countless other program that are transforming lives in Coconino, Navajo, and Apache counties.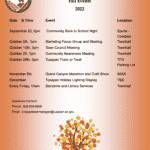 The following is a compilation of upcoming events in the Grand Canyon, Tusayan region. To share your upcoming events, please attend the next Tusayan-Grand Canyon Wellness Group meeting is held from 2:30 to 3:30 p.m. the first Wednesday of the month. Normally, meetings at the Big E Steakhouse and Saloon, Building 395, Arizona State Route 64, Tusayan, and from 2:30 to 3:30 p.m. the third Wednesday of the month at the Xanterra Purchasing Office, Albright Street, Grand Canyon.
Can't attend the meetings in person?
Call into conference call the NEW number at 866-564-9784 , use code 2065751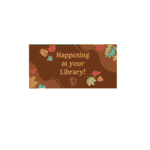 View this entire email in your browser
Connect with your community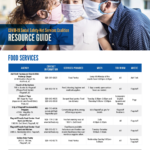 A variety of resource guides are available for cities throughout Coconino County to help families reach the resources they need during the Covid-19 emergency.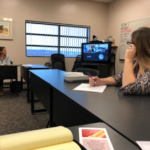 A variety of  health and welfare resource networking meetings are held each month in Coconino County. The meetings are presented in local restaurants, libraries, health care agencies and other locations where health professionals and representatives from a variety of governmental and non-profit organizations share information on upcoming programs and events that benefit the health and welfare of children, youth, parents and seniors throughout the region.
The following is a listing of some of those meetings. Please send any updates to frank@coconinokids.org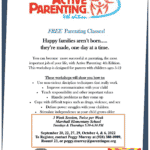 Parenting Arizona to present a six-week "Free Active Parenting Classes at Mount Elden Middle School" from 5 to 6:30 p.m. Tuesdays and Thursdays, Oct. 4 and 6.
You can become more successful at parenting, the most important job of your life, with Active Parenting of Teens. This workshop is designed for parents with children ages 5-12.