Frank Moraga
Frank Moraga's Latest Posts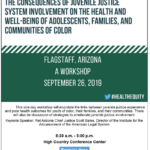 A Workshop on the "Consequences of Juvenile Justice System Involvement on the Health and Well-Being of Adolescents, Families, and Communities of Color" will be held from 8:30 a.m. to 5 p.m. Thursday, Sept. 26 at the High Country Conference Center in Flagstaff.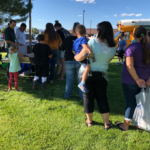 For the first time, a yellow school bus with a STUFF THE BUS sign greeted visitors in the parking lot of the Fredonia-Moccasin Unified School District during its annual Back-to-School Night on Monday, Aug. 12.
Parents and other visitors loaded the school bus with boxes and bags filled with school supplies.
Meanwhile, the Coconino Coaltion for Children & Youth joined Coconino County Health & Human Services in providing students with a variety of school supplies, including standard and colored pencils and folders, with Coconino County providing students with a number of backpacks.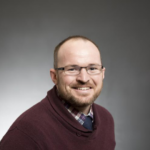 His efforts to help communities in need have taken him to the far reaches of Mongolia and have brought him right back to Coconino County to help families and communities throughout the region.
Peter Van Wyck serves as the Regional Director for First Things First, which partners with families and communities throughout Arizona to support the healthy development of young children, including serving the Hopi, Havasupai and the Kaibab Band of Paiute people, as well as others in the Coconino region.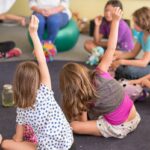 Kids are heading back to school this month and they're likely full of first-day jitters, even some anxiety over new teachers and homework. Some schools in Flagstaff are trying to reduce stress in the classroom by giving lessons in mindfulness. KNAU's Melissa Sevigny reports from a classroom at Flagstaff Junior Academy, where a group of first and second graders are giving it a try.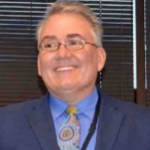 Kevin Campbell, an internationally known youth permanency expert and founder of the Center for Family Finding and Youth Connectedness, will return to Flagstaff for the presentation "Self-Healing Communities- a wide-scale prevention strategy for Coconino County," on Tuesday, Oct. 29, 9 a.m. to 4 p.m. training (breakfast and lunch included).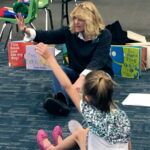 In celebration of young children and to support Flagstaff's Festival of Science, we thank youfor participating in CCC&Y's 9thAnnual Early Childhood Fair in Flagstaff.  Because of our wonderful sponsors and volunteers, there continues to be no charge to table at this event.  More exciting, this year we will continue to be in the Flagstaff Festival of Science passport, in addition to other advertising, so we expect this to be a great event for all vendors.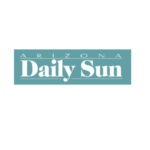 Due to one-time state funding, the Early Childhood Education program has returned to the Coconino Community College academic catalog after a nearly 10-year hiatus.
About 20 students can enroll in the program that begins late next month. The courses will be given in-person at the Lone Tree Campus, as well as livestreamed so that students can attend classes at the Fourth Street campus or in Page.
The college will also be bringing on a new full-time instructor specifically for this program.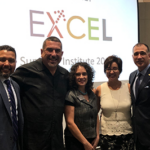 For first-generation college students, navigating a new school environment can be daunting. Succeeding academically once they enroll, and completing a degree are often hindered by the circumstances these students have to face, like working full-time when enrolled or caring for other family members. These students also don't have the benefit of drawing from their parents' college-going experience.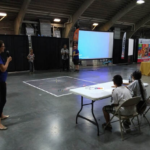 Coinciding with the 50th anniversary of the Apollo 11 lunar landing, Flagstaff had a variety of events celebrating the city's part in the achievement, including hosting a LEGO Robotics competition at NAU. Killip's team "The LEGO Side" took part in the Apollo Next Giant Leap Student (or ANGLeS) Challenge on July 19th and 20th. In this challenge, teams needed to fly and land a lunar module via drone in a particular location on a map of the moon's surface.